Wager Alarm NFL Best Bets - AFC West Futures
Jon Impemba takes an early look at the AFC West and breaks down the Vegas odds for each team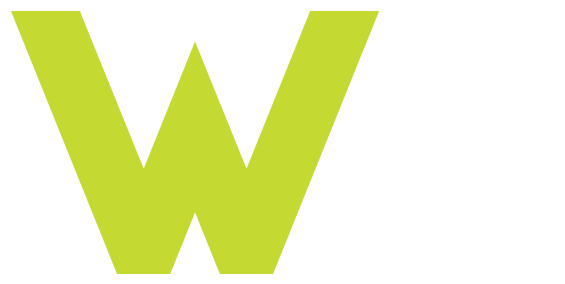 WAGERALARM.COM - Enjoy a FREE Preview of our Picks and Props. We are ramping Wager Alarm to make sure it is your one-stop shop for sports wagering information. Learn, Bet, Win!
Let's make this quick and painless shall we? The Kansas City Chiefs are the defending Super Bowl champions so it should be no shock to see that has the odds-on favorite to win the AFC West. To be frank, the AFC West is going to iffy at best with the remaining three teams in the division all with big questions and ones that I don't think will make too much of a difference when it comes to the outcome here.
The Favorite
Kansas City Chiefs: -300 / Win Total: 11.5 O/U (-120/+100)
The Chiefs battled through quite the 2019 season as injuries to Patrick Mahomes and Tyreek Hill but ultimately the team's pure talent was able to overcome those injuries as they managed to still win 12 games and the AFC West. Oh yeah, they also went on to win the Super Bowl and spoiler alert, they are the favorites to win the Super Bowl again.
Facts here are easy to see, they have the best young QB in the game, no disrespect to the MVP Lamar Jackson, an explosive offense with Tyreek Hill and Travis Kelce leading the way and a pretty solid head coach despite the grief that he takes in Andy Reid. They play in a division that has a few teams potentially on the come in the Denver Broncos and Las Vegas Raiders but both of those seem unlikely to be actual challenges and a Los Angeles Chargers team that is committing to Tyrod Taylor at QB which is a show we have seen plenty of times before and rarely has it ended well.
It's an easy bet to make and thus the -300 odds. The -120 on the over 11.5 wins is something I think we can swing as well. I expect to see the Chiefs in the AFC Championship game come seasons end with a possible repeat in the works.
The Field
Denver Broncos: +800 / Win Total: 7.5 O/U (-125/+105)
Los Angeles Chargers +800 / Win Total: 7.5 O/U (-120/+100)
Las Vegas Raiders: +800 / Win Total: 7.5 O/U (-110/-110)
So, Vegas have deemed the remaining three teams in the AFC West to essentially be a coinflip for who will division second, third and fourth behind the Chiefs. All three teams have +800 odds to win the division with individual team win totals set at 7.5. However, the team totals is where we can see who Vegas is actually giving the edge to in how they project the standings to play out and that is the Broncos second, Chargers third and Raiders third. Let's break it down:
Mile High Salute
The Broncos will have second year QB Drew Lock under center to begin the year after selecting him in the second-round in 2019. Lock made five starts as a rookie, going 4-1 while completing 64.1-percent of his passes for 1,020 yards with seven touchdowns and three interceptions. At receiver the position Courtland Sutton will look to build upon his breakout 2019 season but the depth behind him is more than questionable with the likes of DaeSean Hamilton and Tim Patrick currently slated as starters. I'd expect Denver to address this position in the draft while also hoping tight end Noah Fant takes a big leap. The running game is going to be a feature of the Broncos offense as the team signed Melvin Gordon to join Phillip Lindsay and Royce Freeman. If Lock truly takes the next step then I can see taking the over 7.5 wins here but I'd like to really see another receiver opposite of Sutton.
End of an Era
Though the story of the offseason was whether or not Tom Brady was going to leave New England it should not have been lost that Philip Rivers leaving the Chargers is a pretty big deal. The question once the two committed to parting ways was who would be the man to come in replace Rivers at the position. Brady was rumored but eventually he signed with the Buccaneers. Though the likes of Jameis Winston and Cam Newton are still free agents the Chargers have come out and said the man replacing Rivers will be the man who backed him up last year in Tyrod Taylor. Taylor has been around the block a few times with his most recent play coming with Cleveland in 2018 where he struggled and found himself replaced by Baker Mayfield after three starts. Prior to playing in Cleveland he started three seasons in Buffalo where he finished with a 22-20 record while completing 62.6-percent of his passes with 51 touchdowns and 16 interceptions while averaging 201 yards per game. Taylors value really comes from his mobility as he averaged 525 yards and nearly five rushing touchdowns per season. Taylor can certainly create some plays but he isn't nearly the passer that Rivers was even at the end of his career there in Los Angles. The Chargers also moved on from Melvin Gordon and will focus on again using Austin Ekeler after he exploded for 557 yards rushing while adding 92 catches for 993 yards receiving. Justin Jackson will serve as the back-up but I would expect the Chargers to also address the position in the draft. At receiver they franchised tight end Hunter Henry and have both Keenan Allen and Mike Williams healthy and ready to contribute, though again, Taylor under center could very well lead to reduced production from the team's receivers. Vegas still gives the Chargers a positive outlook on their win total, though also 7.5 the line is -120 for them to hit the over making it the favorite bet.
New Stadium Same Team
Though moving to Las Vegas the home team gets no love from the odds makers who has their 7.5 team win total sitting at -110 for the under and the over which makes them a true coin flip however they are the only team in the division with negative odds to hit the under. The Raiders have made a few moves on the offensive side of the ball but little that really jumps out as a true improvement. At receiver Nelson Agholor was signed and he figures to be one of the team's starting outside receiver to go opposite of Tyrell Williams and slot receiver Hunter Renfrow. Injuries of course were an issue with the Raiders last season with running back Josh Jacobs and Darren Waller recovering from offseason surgery and Williams working his way back from plantar fasciitis which plagued him most of last season. At quarterback the team was rumored to be in on Tom Brady but lost out and will have Derek Carr under center once again but with Marcus Mariota as his back up after the team signed the former Titans QB during free-agency. There is certainly some potential here if Carr can manage the game while Josh Jacobs carries the offense but baring a season ending injury to Mahomes there is little shot at the Raiders taking the division and the odds just are not good enough to place a bet on their win total in my opinion.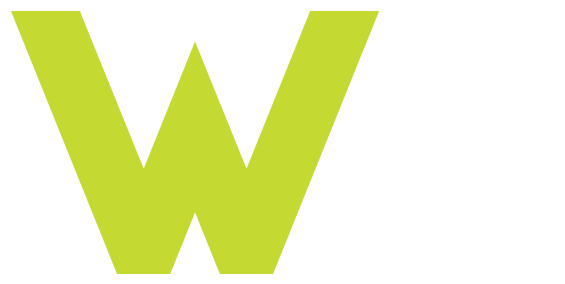 WAGERALARM.COM - Enjoy a FREE Preview of our Picks and Props. We are ramping Wager Alarm to make sure it is your one-stop shop for sports wagering information. Learn, Bet, Win!
Player News
{{item.player.name}}
{{item.position}} - {{item.team.market}} {{item.team.name}}