Wager Alarm NFL Best Bets - NFC East Futures
Jon Impemba takes an early look at the NFC East and breaks down the Vegas odds for each team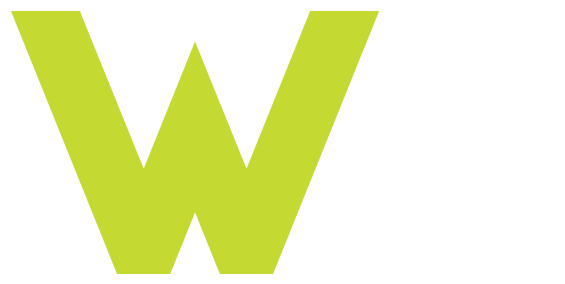 WAGERALARM.COM - Enjoy a FREE Preview of our Picks and Props. We are ramping Wager Alarm to make sure it is your one-stop shop for sports wagering information. Learn, Bet, Win!
In theory the NFC East is a two-team race with the Eagles and Cowboys expected to fight it out at the top while the Giants and Redskins continue to rebuild their organizations with new coaches and second-year quarterbacks. Vegas odds paint a similar picture with the Eagles, last year's winner, sitting at +100 and the Cowboys at +125 while the Giants and Redskins clock in at +900 and +1600 respectively. The one thing about the NFC East however is that it is a division that is constantly underachieving and with three new head coaches now in place it is quite possible that this division is more than a two-horse race.
The Favorites
Philadelphia Eagles: +100 / Win Total: 9.5 O/U (-135/+115)
The Eagles won the division in 2019 going 9-7 and that itself was a feat as the team was decimated by injury throughout the season, most notably at the wide receiver position which saw a returning DeSean Jackson play just three games while Alshon Jeffery was hobbled most of the year and was only able to suit up for 10 games. Carson Wentz was throwing to the likes of Nelson Agholor, Greg Ward and Mack Hollins at receiver while defenses looked to lock up tight ends Zach Ertz and Dallas Goedert. The team's running attack began the year with Jordan Howard leading the way but soon rookie Miles Sanders took the lead and finished with 818 yards rushing while adding 50 catches for 509 yards which was good for third most on the team. Philly took the division by a game over the Cowboys but it certainly did not need to be that close and it took a four game winning streak to end the season to lock it up while the Cowboys themselves fell down the stretch.
In 2020 Vegas has the Eagles as an even money play to win the division and has the over 9.5-win mark as the betting favorite. We have seen this team consistently under-achieve in my opinion and the injury history with Carson Wentz certainly will make them a risky pick in my opinion.
Dallas Cowboys: +125 / Win Total: 9.5 O/U (+105/-125)
To be honest, Dallas should have won this division in 2019. They had the better talent on paper but between coaching and just lack of effort it seemed at times resulted in some losses that just should not have happened like the Jets in Week 6, the Bears in Week 14 and the Eagles in Week 16. Now, I know all three of those games were on the road but they were winnable games that the team could not finish. The disappointing finish lead to Jason Garrett being let go as head coach and Mike McCarthy being hired to replace him. The team also re-signed WR Amari Cooper and franchised QB Dak Prescott to solidify the offense. They also signed kicker Greg Zuerlein who can be a major asset in the kicking game. On the defensive side the team made some splashes as they signed safety Ha Ha Clinton-Dix, defensive tackle Gerald McCoy, defensive tackle Dontari Poe and just recently linked to embattled linebacker Aldon Smith to a one-year deal.
Of the two teams I'd much rather the +125 on Dallas to win the division. We are even getting +105 on the over 9.5 wins which also isn't a bad take.
Darkhorse Play
New York Giants: +900 / Win Total: 6.5 O/U (-110/-110)
Maybe I'm drinking the Kool-Aid a bit here but the Giants at +900 to win the NFC East is something I'm drawn to as a nice longshot bet. Listen, I understand the team went 4-12 last season but they had a rookie QB under center and were without Saquon Barkley for a chunk of the year. Those were not the only injuries the team suffered either as tight end Evan Engram was limited to just eight games and wide receiver Sterling Shepard to ten games. Who I just named, in theory, are the top three skill position players on the Giants roster. Not much for a rookie QB to work with and while sure there was some nice stories with Darius Slayton emerging and Golden Tate looking solid after his suspension, it was clear the direction the team was heading. Even Daniel Jones dealt with injury which forced Eli Manning, who was benched after a poor start to the year, to start a few games at the end.
In the upcoming NFL Draft the Giants have the No.4 overall pick with many mocks suggesting that they could land the top overall player in defensive end Chase Young. Defense is certainly a position the Giants need help and Young should be an immediate impact player off the edge. There is also some speculation that the Giants are opening to trading out of the No.4 spot to acquire assets which would prove to be quite a haul and would most certainly include multiple picks in the current year's draft. With new head coach Joe Judge running the ship he will look to bring what he learned from his eight seasons on the Patriots coaching staff to New York.
So, if I am betting the Giants to win the division this is what I am looking for to happen here. First, the offense stays healthy and supports second-year QB Daniel Jones as he continues to develop in a new system with a new head coach. Second, the Giants defense improves with the potential drafting of Chase Young and the free agent signing James Bradberry at corner who will be looked upon to anchor the secondary after signing a big money deal. Finally, the Eagles and Cowboys will continue to under-achieve. With the Cowboys having a new head coach it's not inconceivable that there are some growing pains here. With the Eagles, it's hard not to look at the injury history of the key players on their roster and wonder if they can keep it together for a full season. All that comes together and we could very well see the G-Men at the top.
See, the +900 doesn't look that bad after all does it?
It's Washington
Washington Redskins: +1600 / Win Total: 5.5 O/U (-120/+100)
I think bringing in Ron Rivera is certainly a step in the right direction, and we saw flashes from Dwayne Haskins that caught your attention but ultimately, they are still ways away. A healthy Derrius Guice would be nice to see, and few stories in 2019 were better than breakout rookie receiver Terry McLaurin who would finish with 58 catches for 919 yards and seven scores. While there could certainly be some upside here it won't be enough to see the Skins at the top of the division come seasons end.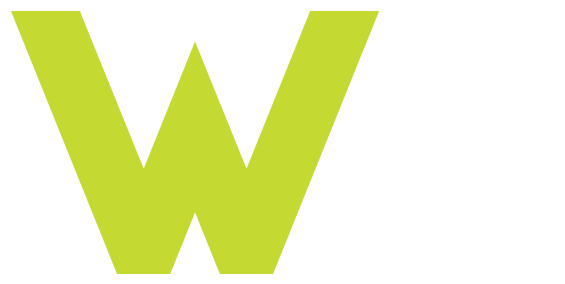 WAGERALARM.COM - Enjoy a FREE Preview of our Picks and Props. We are ramping Wager Alarm to make sure it is your one-stop shop for sports wagering information. Learn, Bet, Win!
Player News
{{item.player.name}}
{{item.position}} - {{item.team.market}} {{item.team.name}}