Free Preview: CFB Pickbook: Week 2
Nick Dunning provides you with his most confident plays for week two in college football. Take a peek inside for a bonus pick for Friday's TCU/SMU tilt.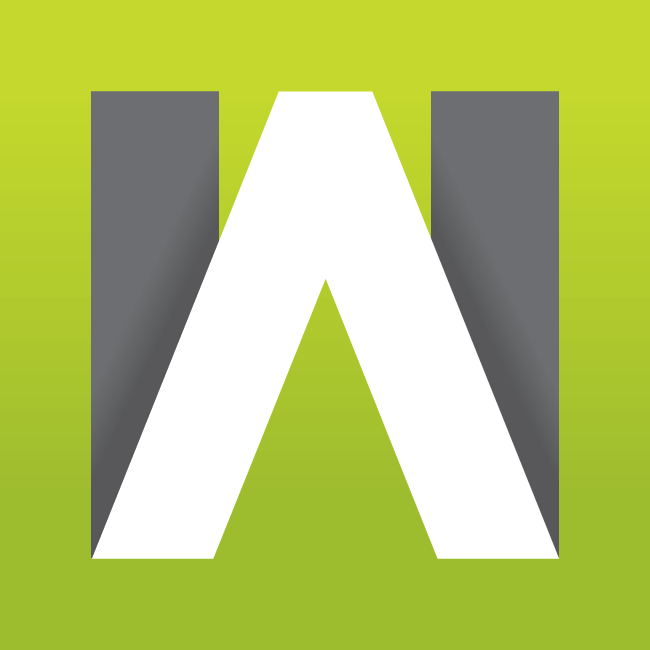 WAGERALARM.COM - Enjoy a FREE Preview of our Picks and Props. We are ramping Wager Alarm into 2019 to make sure it is your one-stop shop for sports wagering informtion. Learn, Bet, Win!
As we embark on the second full week of college football action, we are reminded of the randomness of what Saturday's bring throughout the landscape. Doing your best to avoid too many publicly loved sides is always a good idea. Keeping an eye on line movement is another. But, then again, there's just good old fashioned gut feel and prejudice. Here are my favorite plays for this week.

Central Michigan -5 vs Kansas

This almost seems too good to be true. We'll go back to the Central Michigan well this week after they covered last week on the road against Kentucky. Meanwhile, Kansas lost at home to Nicholls State. Yikes. Last year CMU won this matchup 45-27, and I don't think it will even be that close this year. Like we said last week, Central MIchigan returns a lot of talent on both sides of the ball and it will show up again this week, as they get into the win column in a big way.
Prediction: Central Michigan 42, Kansas 17


Air Force/Florida Atlantic under 69

Both of these offenses prefer to move the ball on the ground, so the clock should keep a steady pace in this one. So many things need to go right to approach an over in the 70's, and while these offenses are explosive, neither defense is a complete cake walk. Expect fast pace - especially from FAU - but there will be a concerted effort by Air Force to grind clock and keep their defense off the field. That will be the difference, as it should be a lower scoring first half then what it needs for a big over.
Prediction: FAU 36, Air Force 24


North Carolina/East Carolina over 60

I like this over for the opposite of the reasons I like the AF/FAU under, in that both of these teams want to go fast and pass early and often. As long as UNC QB Nathan Elliott can be more efficient than he was against Cal last week (who has a much, much better defense than ECU, obviously) this should be a relatively easy over. ECU will counter with Reid Herring (who attempted 65 passes in a regulation game last week) and a stable of solid wide receivers led by Trevon Brown, Blake Proehl, and Terrell Green. For what it's worth, ECU allowed an average of 63 points per game against Power-5 opponents last year, and had six games where they allowed 52 or more overall. That's not great. And, it lends itself to a shootout. Jump on it.
Prediction: North Carolina 42, East Carolina 30


Buffalo +5 @ Temple

Take advantage while you can, because this Buffalo team is really good. As long as Tyree Jackson is healthy, they are a threat to anyone, much less a Temple team that lost at home last week to FCS Villanova. The combination of Jackson to Anthony Johnson should play out a couple big times in this one and Temple will continue to struggle moving the ball against an underrated Bulls defense. It may not be the prettiest game to watch, but that doesn't mean there isn't money to be made. Take the Bulls to win outright.
Prediction: Buffalo 24, Temple 10


Iowa -4 vs Iowa State

Iowa running back Ivory Kelly-Martin is banged up (ankle) and questionable, but Toren Young already sees significant carries as the 1A, so even if he is unable to suit up, Iowa (as always) is in good shape at running back. That said, the key difference to this game is the Iowa defense and their always potent offensive line. Last week against Northern Illinois, who has a seriously talented front 7 and not just for a G5 team, Iowa was able to generate over 200 rushing yards en route to an easy 33-7 win. Iowa State didn't have their tune-up game as it was rained out last week and the Cyclones defense is less talented than that NIU defense, so you can expect a repeat performance, if not a little more. The ball control will help stake Iowa to an early lead and make Iowa State get away from their workhorse in David Montgomery. They'll charge late, but it won't be enough to cover. This will actually be a fun one to watch.
Prediction: Iowa 27, Iowa State 20


Appalachian State -14 @ Charlotte

After narrowly missing out on a huge upset special in Happy Valley, Appalachian State will get back in the win column this week against a woefully outmatched Charlotte team. On the bright side, with a first week win against Fordham, the 49ers matched their win total from last season. The Mountaineers have answered the question at quarterback with Zac Thomas, replacing Taylor Lamb. They can run the ball too and you can expect a heavy dose of Jalin Moore and an easy victory and cover.
Prediction: Appalachian State 41, Charlotte 14


Clemson -12.5 @ Texas A&M

Spoiler alert: Clemson is REALLY good. Much like Scott Frost, I'm confident that Jimbo Fisher will be able to get the Aggies relevant and do so fairly quickly. However, I'm not a believer in Kellen Mond or Nick Starkel, and I think Clemson exposes the flaws in both of their games in a frustrating evening for Jimbo and company. I don't see A&M having enough (if any) success on the ground and the quarterbacks aren't talented enough to pull off the shocker. This one turns into a dud early (not unlike LSU/Miami last week) and the Tigers win going away.
Prediction: Clemson 34, Texas A&M 10

Minnesota -2.5 vs Fresno State

Jordan Mims is the real deal for Fresno State, but I can't help but like the Power 5 team at home giving less than a field goal. Minnesota looked really good on both sides of the ball in the first game (albeit against a dreadful New Mexico State team) and I think they have enough of a size advantage in the trenches to take care of business at home. I'm also not sold on the Fresno State defense, though the 79 points they hung on Idaho was eye-opening even with the ineptitude of the recently turned FCS school. It's close, but I'll take Minnesota home.
Prediction: Minnesota 31, Fresno State 27

Memphis/Navy over 68.5

Memphis scored 66 points last week and probably more impressively, racked up 752 yards of total offense! Obviously this gets discounted some based on playing Mercer, but they amassed 428 passing yards and 324 rushing yards. They go fast and they are super talented. Navy, meanwhile, allowed 59 points and 522 yards (436 passing) last week to the Rainbows of Hawaii (Disclaimer - Yes I realize they are the Rainbow Warriors and we're supposed to drop the Rainbow and not the Warrior part, but they'll always be the Fighting Rainbows to me.) This game easily gets into the 80s and should be a blast to watch...get the popcorn ready and open that wallet!
Prediction: Memphis 52, Navy 35

Colorado +4 @ Nebraska

Like Iowa State, I lean this way more because the Nebraska game was cancelled last week, so they will bring the first game learning curve under new coach Scott Frost. Colorado looked like a real Pac-12 threat last week and Steven Montez was fantastic. New wideout Laviska Shenault is an explosive weapon and will make several big plays on a weekly basis. The Colorado defense also contained an explosive Colorado State offense, and did so in a convincing fashion. While I am a believer that Scott Frost will get Nebraska up off the mat quickly, unfortunately for the Husker faithful, I don't think it materializes on day one. Nebraska will be better by November, but this one doesn't go their way.
Prediction: Colorado 31, Nebraska 24

BONUS PICK
TCU -22.5 @ SMU
Because it's the only game Friday, we'll include it in the Saturday list. It doesn't make my top plays for the weekend, but I would heavily lean TCU, with a backdoor threat. I went against SMU last week where I loved North Texas and the small spread. It worked as expected and I think this game follows much of the same gameplan. The difference is obviously the 20 extra points you have to give up. TCU jumps out early and controls all of the action, but may give a score or two back to end the game and that might be enough to put the spread in jeopardy. I still think they'll get enough lead to hang on.
Prediction: TCU 48, SMU 24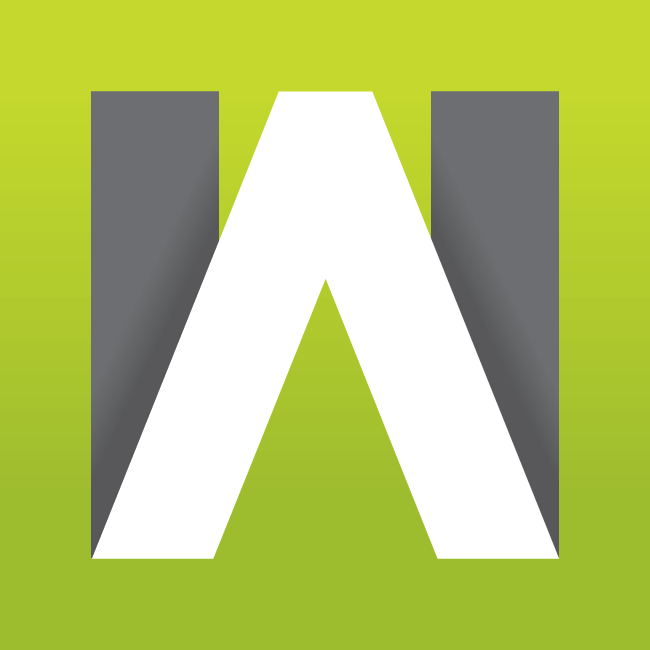 WAGERALARM.COM - Enjoy a FREE Preview of our Picks and Props. We are ramping Wager Alarm into 2019 to make sure it is your one-stop shop for sports wagering informtion. Learn, Bet, Win!