Free Preview: CFB PickBook: Week 10
Nick Dunning surveys the college football landscape on "Statement Saturday" and gives you the picks to make a statement to your book!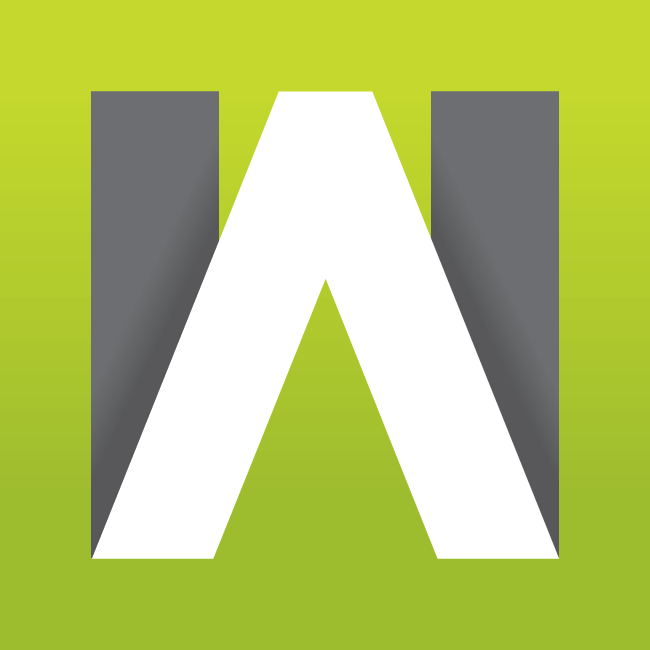 WAGERALARM.COM - Enjoy a FREE Preview of our Picks and Props. We are ramping Wager Alarm into 2019 to make sure it is your one-stop shop for sports wagering informtion. Learn, Bet, Win!
Double digits...week 10! Crazy how fast the last two and a half months have gone. We've entered November, which means we're in the home stretch. It also that we're due for that much more craziness! That said, I just don't see it coming from the SEC this week. The top teams are getting into championship form and I'm not convinced that the SEC Cinderella's are truly on the same level as the big dogs that have been there year after year. Outside of the SEC, there should be several fun shootouts and a couple intriguing B1G matchups . I won't be betting it, but 10.5 seems like a lot of points to be giving up in Ann Arbor, but Go Blue! I also like Northwestern to cover at home against Notre Dame but ultimately expect some late heroics from Book to keep their playoff hopes alive. Two months ago this week would be earmarked for a Stanford/Washington matchup to decide who would represent the Pac-12 in the playoffs, and now it feels like an afterthought with a couple of also-rans. Man, I love college football!!! Here's to another fun-filled and profitable week...
Houston -13.5 @ SMU
Coming off of a huge win against previously undefeated South FLorida and going on the road to SMU could present a trap game situation, but the bigger concern is the Houston's suspect pass defense against the SMU air raid offense. All that said, SMU will not be able to stop D'Eriq King and Marquez Stephenson and should get a big boost with Ed Oliver returning. The over is in the 70s already, so it's hard to recommend, but there should be plenty of fireworks here. In the end, Houston creates enough turnovers from Ben Hicks and William Brown to run away with this one.
Prediction: Houston 45, SMU 24
Georgia -8 @ Kentucky
The clock is about to strike midnight for Kentucky. It appeared it was going to happen last week against Missouri, only to magically survive again. This game won't be close enough to come down to a final untimed down miracle and Georgia will reassert its dominance in the SEC East again. Kentucky hasn't scored more than 15 points in over a month and hasn't faced the elite SEC defenses in that stretch either (Texas A&M, Vandy, Mizzou). I expect Georgia to be able to load the box with extra linebackers/safeties and still win with 1 on 1 on the outside (not that Kentucky will even try to throw) but that spells disaster for Kentucky. Kentucky defense might keep them in the game for a while, but in the end, there will just be too much talent on the other side.
Prediction: Georgia 31, Kentucky 10
Alabama -13.5 @ LSU
Much like Kentucky, this is the end of the road for the "Corndog Cinderella" as well. Apologies to any LSU fans for the corndog shot, but I'm also picking your team to get blown out at home by a heated rival, so one more reason to be mad at me won't be the dealbreaker. When the biggest question marks about a team are "Well, they haven't had to play in a 4th quarter yet, so we don't know how they'll do", that isn't a sign of weakness. Sure, the environment will be unbelievable. Sure, LSU will come out fired up and ready to play. Ultimately, Alabama is unequivocally the best team in college football, and we'll get to see just how wide that margin really is this weekend.
Prediction: Alabama 35, LSU 14
Florida -6 vs Missouri
Sticking with the theme of favorites in the SEC, Florida might actually be my favorite of all of them. They're at home against a Missouri team that, frankly, isn't very good. Missouri has been solid against the run, but their pass defense has been atrocious, allowing close to 300 yards per game While that's not the top strength of Florida, they have more than enough weapons and Feleipe Franks has shown enough so far that they are more than capable of getting it done through the air, especially when there's not much resistance. Florida's defense is also very good and we're already discussed in week's past about Drew Lock's unbelievable struggles against good defenses. Last week against Kentucky, Missouri couldn't get a single first down after halftime (8 consecutive 3-and-outs). This one will never be in doubt.
Prediction: Florida 34, Missouri 17
San Diego State -10.5 @ New Mexico
New Mexico has evolved from a purely running triple option team to a hybrid pass-happy spread run style, and it has been great for their offensive production. Unfortunately, it appears with all those new tricks, they forgot to practice defense.San DIego State is one of the best G5 teams that doesn't get much attention, having only ost the opening week to Nevada and last week to Stanford (minus their starting RB/QB). They defend incredibly well and have a solid ground game (built like a typical Mountain West power). They expect to get both Washington and CHapman back this week and they should take care of business on the road.
Prediction: SDSU 34, New Mexico 17
Mississippi State -21 vs Louisiana Tech
This should be a show for Nick FItzgerald and Kylin Hill this week. Louisiana Tech and Skip Holtz will come in and try to sling it around and play fast (and will probable score some points) to keep the starters in the game longer than expected. That said, Mississippi State is just too big and too powerful up front and will be able to consistently drive and score and there front 7 will get enough stops to cover, but a backdoor cover may be a threat from La Tech.
Prediction: Mississippi State 47, La Tech 21
West Virginia +1.5 @ Texas and OVER 58.5
I might be crazy, but I think this is Will Grier's chance to sneak back into the Heisman race. He threw some picks against Kansas and then had a down game against Iowa State and then a bye, so he fell off the radar a little bit, but going on the road and winning a shootout with a Texas team (that I'm still not convinced is elite) would go a long way toward his invitation to NYC. I expect this to be an exciting back and forth game, but Grier and his receivers and the best players on the field and I expect them to step up and pull out a big win to keep their championship hopes alive.
Prediction: West Virginia 42, Texas 35
Iowa +3 @ Purdue
I think the Purdue win over Ohio State was a byproduct of matchup as much as anything. Ohio State has a tendency to give up chunk plays and Purdue has a tendency to gain chuck plays with guys like Rondale Moore. Purdue executed perfectly and came out with a huge upset. But they're still a 4-4 team that's lost to Eastern Michigan. Fortunately for us, public opinion (and the way they bet) gives us an opportunity to capitalize on the overreaction to the Ohio State win. Purdue is 3-2 in conference play, having only beaten Illinois and Nebraska outside of OSU. Their losses are to Michigan State and Northwestern. I'm confident that Iowa fits better in the latter category and wins this oue outright in a game that's not as close as the final score shows.
Prediction: Iowa 27, Purdue 21
Kansas +14.5 vs Iowa State
Ohhh, Kansas football. I struggle to figure out what you are. This much I do know, you're not always the same old Kansas doormat. I expected improvement this year and they're certainly on their way, but the last time I started to drink the Kool-Aid and recommended Kansas, they got smoked by an awful Baylor team. I'm going to give them another shot this week, as they host Iowa State. Brock Purdy has been a good story this year, but 14.5 points is too much. I don't think they'll be storming the field this week, but I think they'll force some turnovers (which they have been great at) and keep it close enough to cover.
Prediction: Iowa State 31, Kansas 21
Memphis -12 @ East Carolina
Memphis is coming off a bye and expected to get the super explosive Darrell Henderson back for this contest and I like them to get back on track after tough losses to UCF and Missouri. They will certainly be glad to get back to inferior competition and they should be able to run wild against a team that's allowed an average of 215 yards rushing in their last 3 games, including 36=16 to UCF(other games were Temple and Houston). Memphis wins this one literally running away.
Prediction: Memphis 44, ECU 20
Syracuse -6.5 @ Wake Forest
This one should look like a game of ping pong with both sides slinging it around and moving the ball at will. The difference for me is that Wake Forest has allowed at least 300 yards passing in all but 2 games this year. Those games were RIce (which we throw out for obvious reasons)and Clemson, who threw for 227 but ran for 471!!! WHen SYracuse has struggled defensively, it has been against power running teams, and Wake is more of a spread team. Much like Houston/SMU this point total is in the mid 70s so it's hard to recommend, but there should be a lot of action in this one and I like the 'Cuse defense to pull out enough stops to build a decent cushion.
Prediction: Syracuse 45, Wake Forest 31
FRIDAY NIGHT BONUS PICK
Arizona/Colorado over 56.5 OR Arizona -3
Full disclosure, this in completely contingent on the health/availability of Laviska Shenault and unfortunately I have no additional insight to if he is going to be available. If he plays, I like the over, and if he is out, I like Arizona. He changes the dynamic of Colorado (and the game itself) that much, so it's hard to make a real pick, but I also don't see anything in the other matchups tonight that makes me feel good about recommending them. My best advice is to stay on twitter leading up to the game and check in for the pregame to get a last minute bet in according to his availability.
Prediction w/ LS: Arizona 32, Colorado 28 w/o LS: Arizona 32, Colorado 21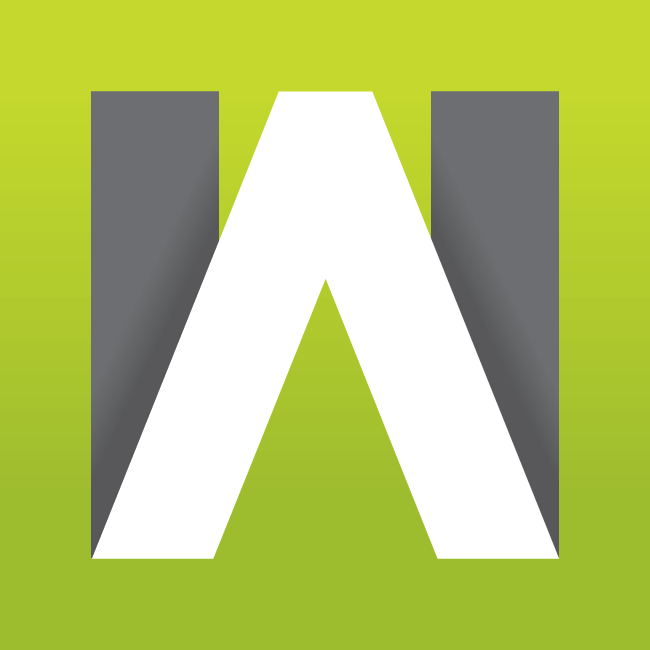 WAGERALARM.COM - Enjoy a FREE Preview of our Picks and Props. We are ramping Wager Alarm into 2019 to make sure it is your one-stop shop for sports wagering informtion. Learn, Bet, Win!