Monkey Knife Fight NFL Prop Plays: Week 6
Sean Mitchell pores through the data to bring you his top Monkey Knife Fight prop plays for Week 6 of the NFL season.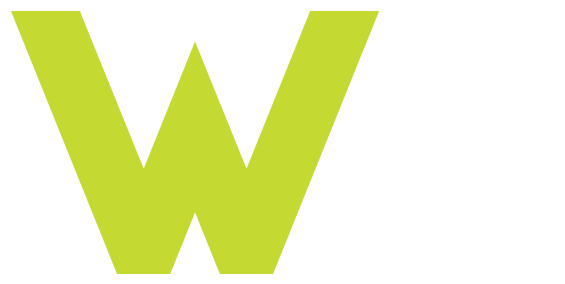 WAGERALARM.COM - Enjoy a FREE Preview of our Picks and Props. We are ramping Wager Alarm to make sure it is your one-stop shop for sports wagering information. Learn, Bet, Win!
Welcome back to the Week six Monkey Knife Fight prop article brought to you guys by Fantasy Alarm!
We have hit a rut in the road over the last two weeks going 1-3 in both weeks; however, if you have played every article so far the 8x hit in the first week should have you well above the profit line still!
Remember, we just have to shoot for a 2-2 record for this article to gain a profit, as most of these props pay 2.5x to 1 or better! Let's go!

Sign up at MonkeyKnifeFight.com and play today!
PROP 1
Contest Type: More/Less (Pays 3-to-1)
Houston Texans @ Tennessee Titans
Position One: Derrick Henry OVER 96.5 Rushing Yards
Position Two: David Johnson OVER 61.5 Rushing Yards
Analysis:
First, we will start with what we think at first, is higher than expect rushing total for Derrick Henry, or is it?
We begin with the Houston run defense, yes that run defense that has allowed the MOST rushing yards to opposing running backs at a total of 802 so far on the season, not to mention with the most rushing attempts allowed as well at 162 total. They have allowed the second-most 20+ yard rushing attempts as well at six total and are allowing 4.7 yards per carry.
Derrick Henry is averaging 24 carries per game over his last of four games while rushing for an average of 94 yards as well. With how bad this Houston run defense has been against opposing backs, I don't see a way that Henry doesn't rush for at least the century mark in this one.
David Johnson has a much lower rushing prop for this game at 61.5 rushing yards. Tennessee is mid-pack when it comes to rushing yards allowed to opposing backs, however, they allowed 78 to Melvin Gordon in Week 1, 102 to James Robinson in Week 2, 181 to Dalvin Cook in Week 3, and a combined effort of 77 yards to both T.J. Yeldon and Devin Singletary. Johnson has topped this listed above at 61.5 rushing yards in three of his five games played so far, and the only two he didn't reach it? Baltimore and Pittsburgh. Two of the stouter defenses in the league.
This Tennessee run defense isn't anywhere near the caliber of those two, and I fully expect DJ to continue to be heavily involved in this offense, as he has dominated the running back snaps and carries so far for the Texans this season.
PROP 2
Contest Type: More/Less (Pays 3.3-to-1)
Chicago Bears @ Carolina Panthers
Position One: Allen Robinson OVER 75.5 Receiving Yards
Position Two: Mike Davis OVER 60.5 Rushing Yards
Analysis:
This ARob number just seems way too low for a guy that has put up receiving games of 90, 101, 123, 33, and 74, and it needs to be mentioned that the latter two yardage totals were with Mitchell Trubisky.
Nick Foles took over the QB spot for the Bears after Week 2 and since then Robinson has put up huge numbers in all three games he's played in. ARob has seen 16, 10, and 13 total targets in those three games as well and has caught a total of 27 of those targets in the process.
If there is one thing that you can bank on in this offense for the Bears is that Robinson is going to get fed with Foles calling the signals.
The Panthers just allowed 136 to Calvin Ridley, 132 to Keenan Allen, and 104 to Mike Evans, all WRs that see the lion-share of their team's targets for the most part. There is no other competition with Robinson for targets on this Bears team and I fully expect Foles to go to him early and often once again in this one.
Meanwhile, this Mike Davis rushing prop seems just a smidge low for me. We get one more week of Davis here before CMC comes back, as it was reported on Wednesday by Head Coach Matt Rhule that they were not ready to activate CMC quite yet for a Week Six return. This will allow Davis to shoulder the load once again for this Panthers offense, and he has been really good in CMC's absence.
We will start with the Bears run defense first, as it is far less superior to their passing defense. In the Bear's first five games so far, they have allowed 93 rushing yards to the corpse of Hall of Famer Adrian Peterson, 80 rushing yards to Todd Gurley, 68 to Jon Taylor of Indy, and lastly, 106 rushing yards to Ronald Jones last week. Only one team of the five managed to NOT eclipse this total for Davis here set forth in this article, and that was Saquan and the Giants putrid O-Line.
Since gaining the CMC-workload for CAR, Davis has put up 89, 84, and 46 rushing yard totals, and the 46 was in his first start against a stout LAC, who are allowing the 7th fewest fantasy points to opposing backs and the third-fewest touchdowns on the season as well to opposing backs at three. Davis has toted the rock 16 times apiece in his last two, and I don't really see the Panthers going away from what has worked against this Bears defense so far in this one as well.
PROP 3
Contest Type: Rapid Fire (Pays 3-to-1)
Los Angeles Rams @ San Francisco 49ers
Position One: Jimmy Garoppolo -0.5 Passing Yards Over Jared Goff
Position Two: George Kittle -0.5 Receptions over Cooper Kupp
Analysis:
I am just going to be brief with this one.
The 49ers defense has been one of the best against the pass so far this year, and George Kittle has been a target machine as well.
We get the Rams traveling to San Fran for Sunday Night Football a week after the 49ers were absolutely embarrassed by the Dolphins in Week Five. Jimmy G was benched after making a few bad plays, but he is the starting QB and I fully expect a much better game for him in this one on Prime-Time television, and the same goes with Kittle.
PROP 4: Long-Shot
Contest Type: More/Less (Pays 20-to-1)
Chicago Bears @ Carolina Panthers
Position One: Teddy Bridgewater UNDER 255.5 Passing Yards
Position Two: Nick Foles OVER 254.5 Passing Yards
Position Three: Allen Robinson OVER 6.5 Receptions
Position Four: David Montgomery OVER 60.5 Rushing Yards
Position Five: Robby Anderson UNDER 69.5 Receiving Yards
GOOD LUCK!
Sign up at MonkeyKnifeFight.com and play today!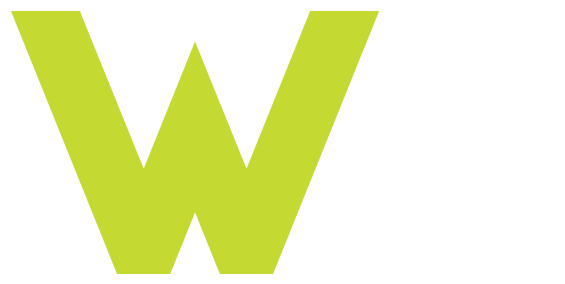 WAGERALARM.COM - Enjoy a FREE Preview of our Picks and Props. We are ramping Wager Alarm to make sure it is your one-stop shop for sports wagering information. Learn, Bet, Win!
Player News
{{item.player.name}}
{{item.position}} - {{item.team.market}} {{item.team.name}}