Wager Alarm MLB Best Bets: Second Half
Dan Servodidio brings you his Best Bets for the second half of the MLB season.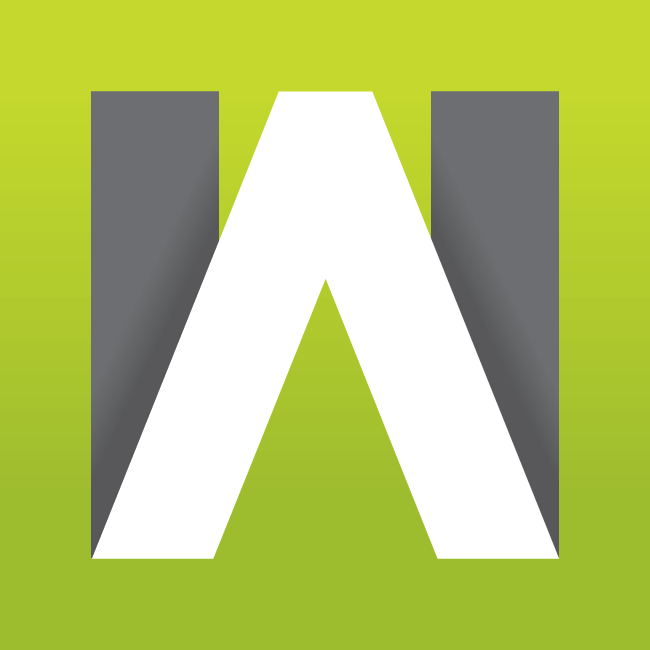 WAGERALARM.COM - Enjoy a FREE Preview of our Picks and Props. We are ramping Wager Alarm to make sure it is your one-stop shop for sports wagering information. Learn, Bet, Win!
With the MLB season at the All-Star break, it's a perfect time to lay some money on the awards and honors to be handed out at the season's end. Many sportsbooks have updated odds listed for the potential World Series winner, division winners, batting title or home run champ and MVP, Cy Young and Rookie of the Year for both leagues. All odds referenced here were taken from the Bovada Sportsbook as of Wednesday, July 10th.
If you bet on any of these awards before the season began in March, it might be smart to take a second crack at it here in July because the teams or players you were high on then may have faltered by now - or you can double-down on your investment with more favorable odds. We have more than three months worth of sample size with some breakout performances (Hyun-Jin Ryu), surprise rookie campaigns (Brandon Lowe) and the usual yearly dominance (Mike Trout).
Below, we will focus on the following honors: World Series winner, AL & NL MVP, AL & NL Cy Young, AL & NL Rookie of the Year, highest MLB batting average and most MLB home runs. We'll point out the top 3-5 contenders for each category and then further break down the best bet to make based on the odds (via Bovada).
WORLD SERIES WINNER
Top Contenders: Los Angeles Dodgers (+270), New York Yankees (+333), Houston Astros (+375), Atlanta Braves (+800), Minnesota Twins (+850)
Best Bet: New York Yankees (+333)
It's no surprise to see the Dodgers and Yankees at the top of these odds as both are favorites to win their league pennants at +110 and +175, respectively. Los Angeles have infamously reached (and lost) the past two World Series - but the job the Yankees have done this season to remain in contention despite a slew of injuries makes them more attractive as the best bet. At 57-31, New York has a 6.5-game lead in the AL East at the break with the best record in the American League - and trails only the Dodgers for the most wins in the league. Also, can you believe the greatest all-time franchise in baseball hasn't won the World Series since 2009? It seems only a matter of time until the Yanks are back on top of the league.
The fact that the Yankees are the best team in the AL despite suffering so many injuries to their starting lineup throughout the first few months of the season cannot go overlooked. At times, they trotted out a glorified Triple-A lineup and still reeled off wins like it was no problem. Aaron Judge, Giancarlo Stanton, Didi Gregorius, Aaron Hicks, Dellin Betances, Luis Severino and Gary Sanchez all missed time during the first-half and nearly all of them are back healthy now with the others slated to return over the next month. The factor that should could give the Yankees a big edge in the playoffs, though, is their potential additions via trade at the deadline. The team has already acquired slugger Edwin Encarnacion from the Mariners and they have been rumored to be in the market for a starting pitcher or shutdown reliever (or both) to bolster the pitching staff for the postseason.
AMERICAN LEAGUE MVP
Top Contenders: Mike Trout (-205), DJ LeMahieu (+450), Alex Bregman (+1100)
Best Bet: Mike Trout (-205)
Although he's a massive favorite to win his third AL MVP, Mike Trout remains the best bet here and you're probably throwing money away if you take anyone else. The Angels' star has been among the top two in AL MVP voting in all but one of his seven full big-league seasons (he was fourth in 2017) - and he should probably have more than two of those awards by now as the clear-cut best player in the league. Enough about the past, though, as Trout's numbers this season make him the obvious choice in the American League. At the All-Star break, Trout leads the AL in homers (28), RBI (67), on-base percentage (.453) and slugging percentage (.676) and he's second in runs scored (71). Plus as good as he's been in his young career, he's also on pace to set career-high's in home runs, OPS, slugging and walks and is in line to lead AL position players in Wins Above Replacement for the sixth season.
NATIONAL LEAGUE MVP
Top Contenders: Cody Bellinger (-105), Christian Yelich (+160), Nolan Arenado (+850)
Best Bet: Christian Yelich (+160)
It's basically a two-horse race for NL MVP between Bellinger and Yelich - but the value you can get on the Brewers' outfielder right now is tough to pass on. Yelich is the reigning MVP in the National League and he's arguably having a better season than last as he's on pace to set career-high's in homers, batting average, OBP, slugging and OPS. The Athletic's Jayson Stark notes that if Yelich keeps up his hot hitting, he'll put together a season of 58 home runs, 34 steals and a .328/.425/.713/1.137 slash line - which no big-leaguer has ever done. Obviously Yelich will have big competition with Cody Bellinger if the Dodgers' slugger can keep his own pace. Again, this one comes down to getting Yelich at a slight discount at his positive odds with Bellinger as the favorite at the All-Star break.
AMERICAN LEAGUE CY YOUNG
Top Contenders: Justin Verlander (+165), Gerrit Cole (+400), Lucas Giolito (+600), Charlie Morton (+650)
Best Bet: Charlie Morton (+650)
Earlier this season it seemed Justin Verlander would run away with this award and although he's the deserving favorite at the break, there's some value to be had by looking farther down the list at Charlie Morton. The Rays' ace has an AL-best 2.32 ERA through 19 starts and his 2.84 FIP suggests not a ton of negative regression is coming in the second-half. Plus, Morton's strikeout, walk and home run rates are all better than they were a year ago when he had his best season yet as a starter for Houston. Verlander's stats are definitely good, but his tendency to give up home runs is worrisome and his 4.19 FIP tells us he's due for some bad outings in these latter months. There's also a chance his teammate, Gerrit Cole, steals some votes away when the MLB writers fill out the ballots. You can make the argument for Lucas Giolito in his breakout season, too, but it's going to take a much more impressive season for a pitcher to win the Cy Young on a losing team like the White Sox could end being.
NATIONAL LEAGUE CY YOUNG
Top Contenders: Max Scherzer (+125), Hyun-Jin Ryu (+155), Luis Castillo (+1000)
Best Bet: Max Scherzer (+125)
Ryu's 1.73 ERA may lead the majors at the break, but Scherzer should honestly be a bigger favorite to win this award. The three-time Cy Young winner is undoubtedly the best pitcher in the NL and his stats this season back that claim up. Yes, his 2.30 ERA trails both Ryu and Luis Castillo (2.29) at the break - but Scherzer leads the rest of the National League by a wide margin in strikeouts (181 to 138 as the next-closest), strikeout rate (35.2% to 30.7%), wins above replacement (5.5 to 3.1) and FIP (2.00 to 2.84). Plus, the Nationals' ace was on-fire before the All-Star break as he's unbeaten in his last nine starts and compiled a 0.84 ERA, 94:9 K:BB ratio and .172 BAA in his past 64 innings pitched. Scherzer won this award for Washington in 2016 and 2017 and probably should have won it last season but Jacob deGrom stole it away.
AMERICAN LEAGUE ROOKIE OF THE YEAR
Top Contenders: Brandon Lowe (+135), Vladimir Guerrero Jr. (+300), John Means (+500), Eloy Jimenez (+550)
Best Bet: John Means (+500)
Brandon Lowe is certainly having an impressive rookie campaign and many expect Vlad Guerrero Jr. to improve in the second-half - but Baltimore's rookie pitcher is quietly having a dominant year and he present good value at his odds. John Means has put up a 2.50 ERA and 1.08 WHIP over 82 ⅔ innings (14 starts) this season for the Orioles. The left-hander's strikeout rate is a modest 20.8% but he's holding opposing hitters to a .218 batting average - plus he's doing it in a tough AL East division on a very poor Baltimore team. There's something to be said about the MLB writers honoring a rookie who's getting the job done consistently despite being on a bad team overall. Although Lowe's offensive numbers are impressive, it's worrisome to see him striking out so much - his 33.9% strikeout rate is notably worse than his career average in the minors and it suggests he could slow down in the second-half of this season.
NATIONAL LEAGUE ROOKIE OF THE YEAR
Top Contenders: Pete Alonso (-180), Fernando Tatis Jr. (+250), Austin Riley (+550), Mike Soroka (+550)
Best Bet: Pete Alonso (-180)
Alonso is having the type of season reminiscent of his New York counterpart, Aaron Judge, back in 2017. Judge won the AL Rookie of the Year with the Yankees then after he exploded for 52 home runs and came in second in the MVP voting. Alonso, though, already has 30 homers through the first 89 games this season and he's only nine bombs away from Cody Bellinger's NL rookie record and not that far off the pace Judge set two years ago as a rookie. Alonso, the 24-year-old slugger, earned a spot on the Mets' Opening Day roster following his impressive season a year ago in the minors that saw him mash 36 homers and put up a .975 OPS. He's fresh off a Home Run Derby title - just like Judge in '17 - and isn't facing much competition from the other NL rookies.
MLB HIGHEST BATTING AVERAGE
Top Contenders: Jeff McNeil (+160), Cody Bellinger (+200), DJ LeMahieu (+300)
Best Bet: DJ LeMahieu (+300)
There's probably a flaw in the odds listed for this category because the sportsbooks are basing them off the current batting average leaders and not taking into account potential second-half regressions. Case in point: the Mets' Jeff McNeil is the favorite with an MLB-leading .349 batting average at the break, but we need to remember this is his first full season in the bigs and pitchers may adapt to getting him out in the coming months. Plus, Cody Bellinger is hitting .336 right now but he didn't hit above .267 in both his first two MLB seasons.
Sure both players may have turned a corner in their young careers - but DJ LeMahieu has been doing this for his whole career and he already has one MLB batting title in his trophy case. The Yankees' infielder hit an MLB-best .348 back in 2016 with the Rockies and although he took a step back in recent seasons, he's back to hitting for a high average in his first season with New York. LeMahieu is hitting .336 at the break - which is actually tied with Bellinger for second and only 13 points behind McNeil. Again, you can bet on McNeil or Bellinger to keep up their paces - but it might be smart to get value in LeMahieu with the more consistent track record.
MLB MOST HOME RUNS
Top Contenders: Christian Yelich (+220), Cody Bellinger (+220), Pete Alonso (+350), Mike Trout (+400)
Best Bet: Cody Bellinger (+220)
Like the NL MVP race, the player who hits the most home runs this season will likely be either Yelich or Bellinger. Heading into the All-Star break, Yelich leads the majors in homers (31) while Bellinger is tied for second with Alonso with 30. There are a few reasons we're going with the Dodgers slugger, though. Yelich has never been a big home run hitter in his career and although he's bucking that trend a bit this season - we should expect him to slow down a little because he's more of a hit-for-average batter and his previous career high in his six other years was 36 (last year). Meanwhile, Alonso is having a breakout season as a rookie but we should bank on some regression in the second-half as opposing pitchers change their approach to him with a larger sample size of at-bats now.
Then we have Bellinger, who hit 39 homers in his Rookie of the Year season in 2017. The interesting thing with Bellinger is his change in approach at the plate this season compared to his previous two big-league campaigns. The 24-year-old now has a more efficient batting stance and swing path to the ball which has allowed him to hit for a higher average and cut down his strikeout rate (14.9% this season compared to about 25% in his first two years). Plus, the Dodgers lineup is stacked and dangerous enough around Bellinger that pitchers will be forced to challenge him and not simply pitch around him or walk him like they sometimes do with Alonso, Mike Trout or even Yelich.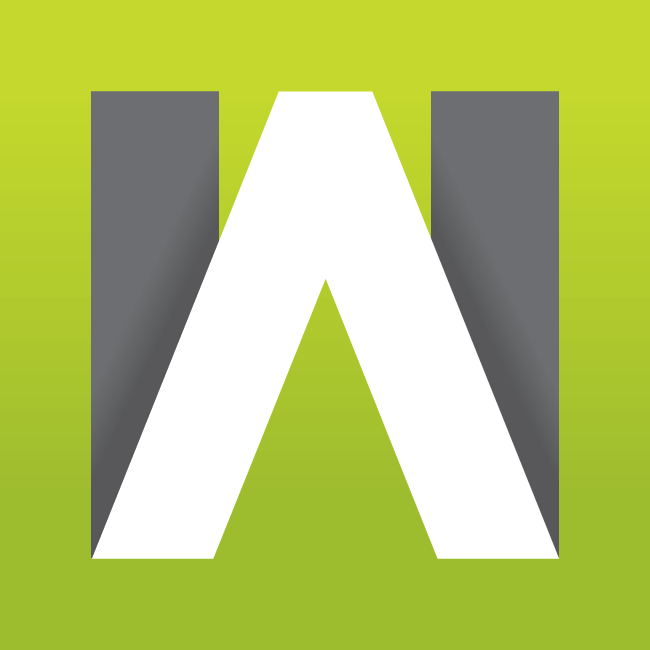 WAGERALARM.COM - Enjoy a FREE Preview of our Picks and Props. We are ramping Wager Alarm to make sure it is your one-stop shop for sports wagering information. Learn, Bet, Win!