Wager Alarm NFL Best Bets: NFC West
Dan Servodidio brings you his Best Bets for the NFC West for the upcoming season.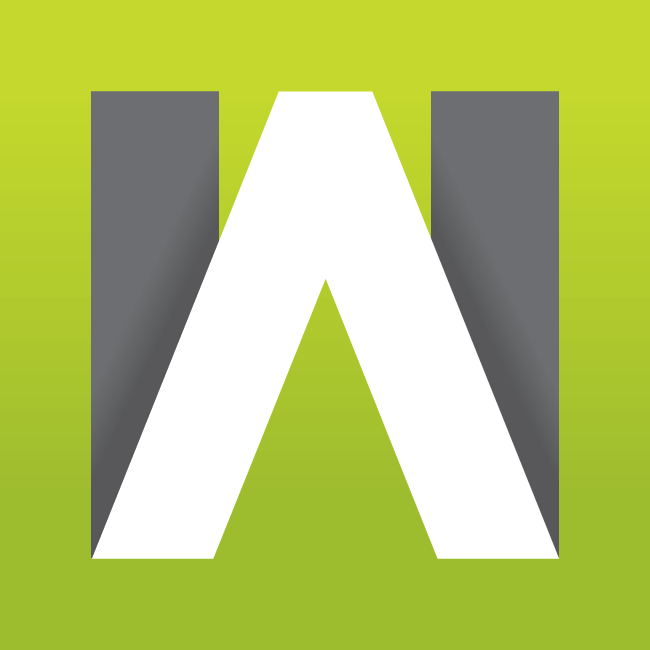 WAGERALARM.COM - Enjoy a FREE Preview of our Picks and Props. We are ramping Wager Alarm into 2019 to make sure it is your one-stop shop for sports wagering informtion. Learn, Bet, Win!
The 2019-20 NFL season gets underway in less than a month as all the Preseason finally kicked off last week and every team gets a fresh slate. After a long offseason of big-name players switching teams, new Super Bowl contenders receiving all sorts of hype and some key injuries shifting the landscape - it's time to turn our sports betting attention to how this upcoming NFL season might end up when it's all said and done.
Over the next couple weeks here at Wager Alarm, we will preview each of the eight NFL divisions from the betting perspective and point out which season-long bets from that division we should be focusing on. We'll cover everything from over/under win totals, odds to win the division and individual player honors. All odds referenced here are taken from Bovada's sportsbook at the time of this writing, but you can find similar listings on most major sportsbooks.
We continue our 2019-20 NFL season preview with the NFC West - which includes a ton of interesting storylines that will affect our picks. In case you tuned out of the NFL news cycle this summer, here's a quick refresher on the big headlines for these four teams.
The Los Angeles Rams, the defending division and NFC champs, are dealing with the big Todd Gurley knee injury and have a couple new faces on defense (Clay Matthews, Eric Weddle). The Seattle Seahawks lost Doug Baldwin and Earl Thomas to retirement and free agency, respectively, but they bring back the core of a team that went to the playoffs a year ago. The San Francisco 49ers' offense will look mightily different from their 4-win team last year as Jimmy Garoppolo returns from injury and Tevin Coleman joins the backfield. Finally, the Arizona Cardinals may be the biggest unknown here as they have a new head coach (Klif Kingsbury) and quarterback (Kyler Murray) with a couple new faces on defense as well.
Now, let's take a closer look at six of the best bets for the NFC West this season!
NFC WEST BEST BETS
Darrell Henderson (LAR) -- NFL Offensive Rookie of the Year (+3000)
Some sportsbooks have shorter odds for Henderson to win Offensive ROY, but don't hesitate if you can get him at Bovada's current number - where he's 12th on the list. We all know the situation with Todd Gurley's knee as the arthritis will likely limit his workload throughout the regular season and could force him to miss some games as well. Since the Rams will be determined to not only get the best out of Gurley for the remainder of his career but also to make another deep playoff run to the Super Bowl, we could see Gurley sit out some weeks and/or be limited in his touches from game-to-game. In 2018, we saw backup RB CJ Anderson get a ton of touches late in the year when Gurley sat out and we may have the combination of Henderson and Malcolm Brown do the same this time around. Los Angeles spent a 3rd-round pick on Henderson, the Memphis product, and that high investment means they weren't comfortable with Brown as the main backup after his season ended in Week 13 of last season with a clavicle injury. The number of touches for Henderson is the only worry for him to be the eventual ROY - but the scenario is definitely there for him to be the lead back for part of the year while the Rams limit Gurley's usage.
Over 8.5 Wins -- Seattle Seahawks (-120)
We had to double-check the Seahawks' win total here because it seems crazy that Vegas doesn't expect them to reach nine wins. Seattle has won nine or more games each season since 2012 - the same year Russell Wilson became the starting quarterback. Yes, the division will be a little tougher with the Cardinals and 49ers improving in the offseason - but it's hard to envision the Seahawks failing to reach nine victories with a team that's still a playoff contender. Seattle did lose some key players in Doug Baldwin and Earl Thomas this offseason, yet both had their seasons end early due to injury last season and the team still got to 10 wins and the Wild Card game. This team still has the same core on both sides of the ball led by Wilson at quarterback and Bobby Wagner at middle linebacker.
Over 10.5 Wins -- Los Angeles Rams (+125)
It may seem surprising to see the Rams' win total at a 10.5 despite the team going 13-3 and 11-5 in back-to-back seasons after Sean McVay took over in LA before the 2017 campaign. However, Vegas is likely factoring in both the Cardinals and 49ers being better than their seven combined wins last year. Still, getting to 11 wins is not a big ask from a team that has the majority of their core that just made a Super Bowl run a year ago. The Todd Gurley injury is a big headline but that shouldn't change how McVay runs this offense and the unit should continue to be one of the league's best. On the defensive side, the Rams have made a few changes with vets Clay Matthews and Eric Weddle coming in to replace the production of the departed Ndamukong Suh and Mark Barron. Quarterback Jared Goff made a big jump in his development last season and he should be pretty comfortable in McVay's system by now.
Nick Bosa (SF) -- NFL Defensive Rookie of the Year (+750)
Just a month ago, Bosa was the favorite to win this award but his odds lengthened after he suffered an ankle sprain in practice last week. Although the Ohio State product will sit out the entire preseason and may miss a regular season game or two, he's still a strong bet to be the best defensive rookie this year. It's worth noting, though, that Bosa missed the 49ers' offseason workouts with a hamstring injury and most of his final season at Ohio State with a core muscle injury. Injuries aside, however, Bosa has the raw talent to be a ferocious pass-rusher once the season begins as some scouts said he can be even better than his brother Joey - who won this award in 2016 with the Chargers.
Jimmy Garoppolo (SF) -- NFL Comeback Player of the Year (+325)
Betting on the Comeback Player of the Year is always interesting because it means we're banking on someone who was bad or hurt last year to revive his career and have a productive season. Garoppolo, the Vegas favorite in this category, will try to return from a torn ACL he suffered in Week 3 a year ago. There's certainly some pause for any player coming back from a devastating, season-ending knee injury - but Jimmy G looks fully healthy right now and he'll be handed the keys to Kyle Shanahan's offense in San Francisco. This award is kind of wide-open because any of Garoppolo, Derrius Guice (Redskins), Carson Wentz (Eagles), Le'Veon Bell (Jets) or Earl Thomas (Ravens) have a legit chance. The 49ers' quarterback, though, will be the catalyst in this likely high-scoring offense and should have the national media on his side throughout the year because of his unique backstory. After he was traded to San Fran from the Patriots in October 2017, Jimmy G started the final five games of the season and ended up with 1,560 yards, 67.4% completion rate and 7:5 TD:INT ratio.
Kyler Murray (ARI) -- NFL Offensive Rookie of the Year (+150)
Although we've suggested other offensive rookies to win the award in our previous division previews and above in this one, it's still smart to get some exposure to Murray. He's the clear-cut favorite to be the Offensive ROY for a reason (Raiders' RB Josh Jacobs has the second-shortest odds at +650) and there's a real possibility he takes the league by storm similar to Baker Mayfield in Cleveland a year ago. Any rookie quarterback is a risky bet, but the Cardinals have adapted their offense around Murray's strengths. Arizona hired Kliff Kingsbury to be the head coach and the air-raid, spread offense he ran at Texas Tech for the last few years was very similar to the one that Murray strived in at Oklahoma that led to a Heisman award and the first overall pick. We can certainly expect some of the usual rookie struggles from Murray, but he has a solid supporting cast around him for him to find success with David Johnson in the backfield and Larry Fitzgerald and Christian Kirk leading the receiving corps.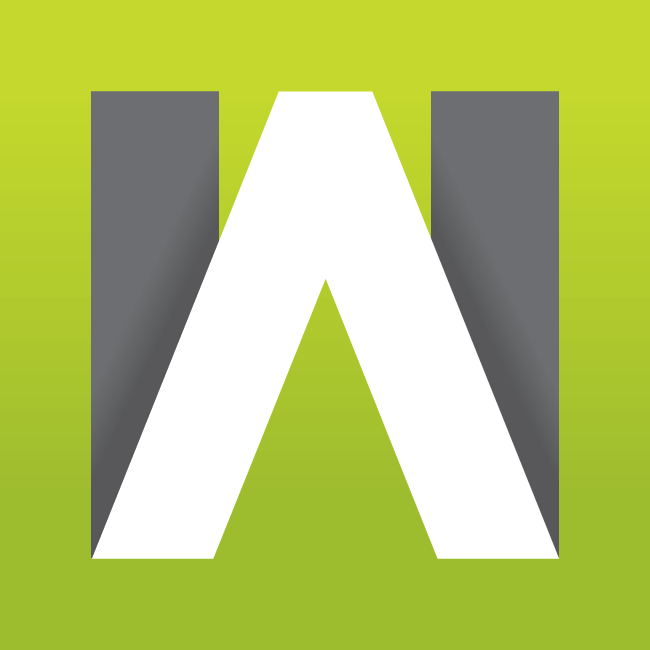 WAGERALARM.COM - Enjoy a FREE Preview of our Picks and Props. We are ramping Wager Alarm into 2019 to make sure it is your one-stop shop for sports wagering informtion. Learn, Bet, Win!