Wager Alarm MLB Best Bets: World Series Props
Dan Servodidio brings you his Best Bets for various prop bets for the 2019 MLB World Series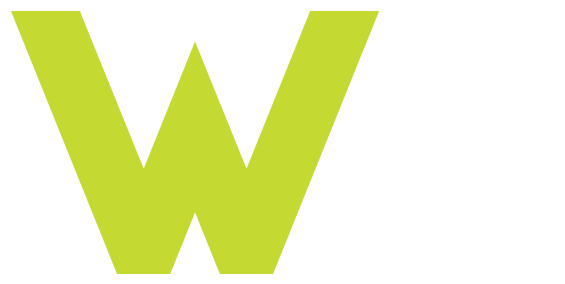 WAGERALARM.COM - Enjoy a FREE Preview of our Picks and Props. We are ramping Wager Alarm to make sure it is your one-stop shop for sports wagering information. Learn, Bet, Win!
We made it, baseball fans! The World Series is finally here after a long, fun, and eventful regular season and playoffs. The Fall Classic gets underway Tuesday, October 22nd as the Houston Astros play host to the Washington Nationals in Game 1. The first two games will be in Houston before the series moves to our nation's capital for Games 3-5. If necessary, the action will go back to Houston for the final two matchups.
Before the first pitch, though, let's take a look at the props, odds and lines we can lay some money on for this World Series. We will offer our best bets for which players could take home Series MVP honors, the exact outcome of the Series, and some more specific props. All odds referenced here are taken from BetOnline sportsbook as of Tuesday morning, but you can likely find similar odds on other sportsbooks.
Series To End in Washington (+150)
Vegas seems to expect this series to end in Houston in Games 6 or 7 because that prop is the favorite at -170. That could very well happen, but the value is in betting on either team to wrap the title up in Washington in either Games 4 or 5. Let's jump on this one because it's a definite possibility either the Astros or Nationals sweep or win in five. Over the last 15 Fall Classics, the series has ended in four or five games a total of nine times, including five straight from 2004-2008. An important factor in this Series matchup is the fact that these teams are playing on significantly different amounts of rest. The Nationals haven't played a game in a week after sweeping the Cardinals last Tuesday, while the Astros had just a couple days off after wrapping up their win over the Yankees on Saturday. We can look at this in multiple ways, one team benefiting from more rest or vice versa, but either way, there's value in betting on the series ending in Washington. One scenario is the Nationals could be refreshed, their pitching staff is lights-out, and the offense is ready to go from the start of Game 1 while the Astros come out sluggish and can't recover. Or, the Astros stay hot in all facets and set the bar high off a thrilling Game 6 win over New York while Washington fails to keep pace.
Under 50.5 -- World Series Run Total (+100)
The over for total runs in this series is the Vegas favorite (-120), but this could very easily be a low-scoring matchup in every game, no matter how many games it goes. If the World Series goes the distance in seven games, we're looking at about 7.3 runs per game at this current 50.5 run total. That's actually pretty reasonable considering the dominant starting pitching both teams have. Runs could come at a premium in each matchup and we could see a few games with five or fewer runs total from both offenses. Plus, this under gets even more attractive if the series ends earlier than Game 7. Of course there's always a chance at one or two high-scoring games, but that's less likely overall because of how well both pitching staffs have done in their respective League Championship Series.
Astros in 4 (+700)
If you think the Astros will win the World Series, this bet has the most value for you. Vegas has shorter odds for Houston to win in 5-7 games, but an Astros sweep is definitely on the table. Especially when you consider their dominant starting pitching could just come out on fire against the Nationals hitters. Houston will have this year's AL Cy Young favorite starting in Game 1 (Gerrit Cole) and then follow him up with two former Cy Young winners pitching in Games 2 and 3 (Justin Verlander and Zack Greinke). If it's a 3-0 lead after that, we'll probably see Cole again in Game 4 to go for the sweep. Plus, as we mentioned earlier, there's a legit possibility Washington is hurt by their long layoff from last series to this one and they could get off to a slow start with cold bats and pitchers who get overmatched by the stacked Astros lineup.
Nationals in 5 (+900)
Although Vegas is expecting Houston to win the series, there's still value in betting on the Nats to come out victorious, specifically in five games here. We talked about the distinct difference for both teams in how long they had to wait for this Series to begin and the Nationals will have a full week off between games. This could hurt them but if it's a benefactor, we could see Washington's pitching trio of Max Scherzer, Stephen Strasburg and Patrick Corbin be well rested for their starts in Games 1-3. Meanwhile, the Astros offense could potentially struggle against these starters, just as the Cardinals did in the NLCS. That would give Washington two chances at home to wrap up the series, something they will be extremely motivated to do in front of their home city and crowd that will be electric.
A Starter Will Get a Save in the World Series (+170)
Yes, both teams have defined closers who should get the ball in save situations in the ninth inning or later, but there's value in betting on a starting pitcher recording a save in this series. We're basically banking on the Nationals to complete this prop because they have already used their top three starters out of the bullpen in this postseason. Max Scherzer, Stephen Strasburg and Patrick Corbin have all been used in relief this past month and in games they don't start, we can't rule out one of them entering the game to finish the job in the ninth (or later) if Daniel Hudson and/or Sean Doolittle run into trouble. For both teams, though, this prop looks even better if we get an extra-inning game in this series because that means the dominant starting pitchers (from both sides) will likely be used in the high-leverage situations once the closers have been used already in the ninth innings.
Jose Altuve - World Series MVP (+700)
In case you missed it, Jose Altuve was the Astros' ALCS Game 6 hero when he sent the Yankees packing with a ninth-inning walk-off home run. That homer cemented Altuve as the ALCS MVP and he could easily repeat that in the Fall Classic if he keeps up his hot hitting. The second baseman has been Houston's best hitter this postseason with team-high's in batting average (.349), OPS (1.184), runs scored (10), homers (5), RBI (8) and total bases (33). He's the catalyst of this Astros lineup from the three-hole and if Houston wins this series, it'll likely be behind the bat of Altuve, as was the case against New York. Altuve is tied for the second-shortest odds to win MVP among all Houston players, but there's still value here because he should probably have the top odds overall of any player in this series.
Gerrit Cole - World Series MVP (+800)
We're not going out on much of a limb here suggesting the current best pitcher in baseball to win the World Series MVP, but the odds are actually a bargain considering what he can do against the Nationals offense. Cole followed up his dominant regular season (as the likely AL Cy Young) with a lights-out postseason as the Astros' best pitcher, which is saying something when you have Justin Verlander and Zack Greinke in the same rotation. In three postseason starts in 2019, Cole is 3-0 with a 0.40 ERA, 0.79 WHIP and 32:1 K:Run ratio over 22 ⅔ innings. The Astros will send out Cole for Game 1 and will likely try to line him up for Game 4 on short rest and then Game 7 (if the series lasts that long). In a perfect scenario for Houston, Cole will get the ball in Game 4 to close out the series sweep. And if the Nats make it competitive, we'll get three starts from him with the finale coming in a winner-take-all Game 7. If Cole is as dominant in this World Series as he's been all year long, there's definitely a scenario where he's the clear-cut MVP, especially if the Astros offense struggles to put up runs.
Anthony Rendon - World Series MVP (+750)
If the Nationals are to win the title, they'll need their best offensive player to come through in the clutch and provide some pop from the middle of the order. Throughout the postseason so far, Rendon has been Washington's best hitter with a team-high's in batting average (.375), on-base percentage (.465) and OPS (1.059) with seven RBI and eight runs scored. The Nats' third baseman doesn't have much experience against Houston pitching, but he is hitting .385 (5-for-13) against Gerrit Cole, the Astros' Game 1 starter and best starter. If Rendon can provide Washington with some runs against Cole in the series opener - and continues his hot hitting throughout the series, he could easily wind up the MVP if the Nationals end up winning the championship.
Stephen Strasburg (+1600) - World Series MVP
While Anthony Rendon is the best bet among the Nationals' hitters, it's also worth taking a chance on one of Washington's dominant starting pitchers to take home MVP honors. Stephen Strasburg will at least start Game 2 with potentially another start later in the series if he gets the chance. He will likely be used out of the bullpen for a couple innings on one or more of his off days because he's still one of the Nats' better options in relief, especially if it's an elimination scenario. Although Max Scherzer is the ace of the pitching staff, Strasburg has had the slightly better postseason and was lights-out against in his previous outing against St. Louis. The righty is 3-0 with a 1.64 ERA, 0.86 WHIP and 33:1 K:BB ratio in his 22 postseason innings this year (three starts and four appearances overall). If the series lasts seven games, the Nationals could certainly try to line up their rotation to give Strasburg three starts, or at least use him in relief one or two times if it means securing a victory.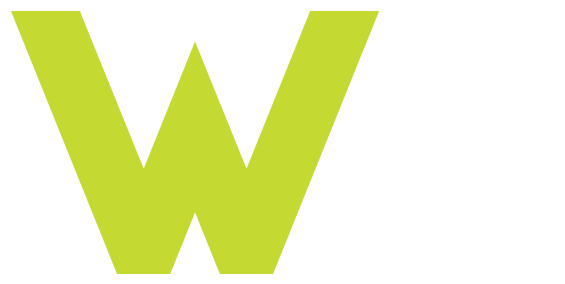 WAGERALARM.COM - Enjoy a FREE Preview of our Picks and Props. We are ramping Wager Alarm to make sure it is your one-stop shop for sports wagering information. Learn, Bet, Win!
Player News
{{item.player.name}}
{{item.position}} - {{item.team.market}} {{item.team.name}}