Best Bets: Win Totals
Mark Taylor takes a look across the college football landscape to identify a few of the best bets for regular season win totals in 2018.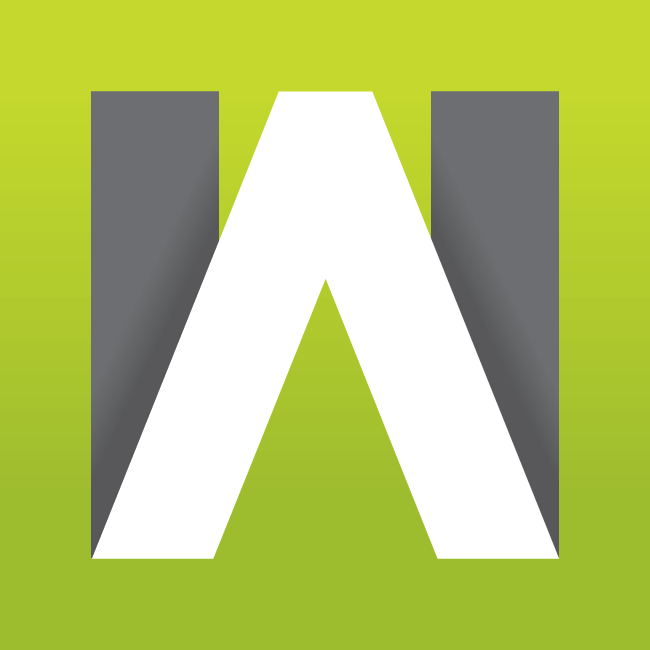 WAGERALARM.COM - Enjoy a FREE Preview of our Picks and Props. We are ramping Wager Alarm into 2019 to make sure it is your one-stop shop for sports wagering informtion. Learn, Bet, Win!
Welcome back, college football. Oh, how you have been missed. Fall camps are winding down and the focus is shifting towards the first games of the season. That means it's time to take a look at those regular season wins lines from the books and place our wagers. Before you do, here is my favorite plays this year based on the line released by Vegas.
The general strategy here is, well, gut instinct and playing some percentages. You see, many of the lines are dictated by losses of key contributing starters and coaching moves. General popularity of the school in the general public also plays a role and you would be wise to avoid that trap. You see, Vegas knows they can win some money by spiking lines of those most popular teams and letting those rabid fan bases, who also enjoy dabbling in some wagering, blow their money on the over. You'll see that theme in these here picks for 2018 regular season over/under in totals:
OLE MISS REBELS
OVER 6.0 Wins
The Rebs come into the season with some question marks. Due to the NCAA violations and the whole debacle surrounding former head coach Hugh Freeze, some players left the program and became immediately eligible at other FBS schools. The most notable is quarterback Shea Patterson, who left for Michigan and will take over as the starting signal-caller in Ann Arbor (more on that later). That leaves a general question mark at the most important position on the field for a generally high-octane offense. Fear not. Jordan Ta'amu is more than ready to take the reigns. Following an injury to Patterson, Ta'amu led the Rebels with 1,682 passing yards, 11 touchdowns and four picks. He even steered a win against a very good Mississippi State team in the Egg Bowl. He has one of the best receivers in the game in A.J. Brown and with a stable of running backs including Scottie Phillips, Eric Swinney and even true freshman Isaiah Woullard, the offense will click on all cylinders. That's not to say that you won't sweat some of these out as they will be involved in quite a few shoot outs. We just feel they will out shoot the other teams at least seven times this year. Count on three sure wins (gulp!) with Southern Illinois, Kent State and UL-Monroe. Where are the other four? Texas Tech, at Arkansas, South Carolina and at Vanderbilt. Lose one of those and they could easily handle Mississippi State (again) and/or their trip to College Station against A&M. Seven. Book it.
BAYLOR BEARS
OVER 5.5 Wins
Matt Rhule's "year zero" at Baylor was an utter disaster. When you see a 1-11 record, it's difficult to raise the expectation too high the following year. Vegas is jumping to 5.5, which is actually quite a jump. However, the Bears were not a 1-11 team last year. They lost to Liberty by three in week one, UTSA the following week 17-10 and only lost to Oklahoma by eight and West Virginia by two! Sure, this is a whole new year but with nine returners on offense and eight on defense, this team is primed to take a big step forward. Heck, their turnover ratio was -14 and that won't happen again. Injuries struck as well. Wide receiver Chris Platt played just four games, accumulated 401 yards on 16 grabs and five scores before a knee injury shelved him. Running back JaMycal Hasty was in and out of the lineup. At quarterback, they started with Arizona transfer Anu Solomon before injury knocked him out. Then went with Zach Smith, who also got banged up. Then...and here's the reason for the most optimism...we got a look at Charlie Brewer. The new gunslinger in Waco has been compared to Baker Mayfield (by Baker Mayfield) and will hook up with Platt, Tennessee transfer RB-turned-WR Jalen Hurd and returning leading receiver Denzel Mims (61-1,085-8 TD) plenty to drive this team to at least six wins. Remember, Rhule is a defensive-minded coach and will get that D turned around with plenty of returning players with more experience. Plenty of toss-ups on the schedule, but wins can be expected from Abilene Christian, at USTA (not easy) and at Kansas. Only two games are probable losses in road trips to Oklahoma and Texas. They just win three of those other seven "toss-ups" (Duke, K-State and Texas Tech the most likely) and we're rollin' in it.
WAKE FOREST DEMON DEACONS
OVER 6.5 WINS
This one is all about exceeding expectations. Did you know Wake Forest won eight games last year? Head coach Dave Clawson is all about rebuilding programs and he has done it again at Wake Forest. After three wins in his first two seasons, the Deacs have managed seven in '16 and those eight a year ago. So, where does it go from here? Vegas expects a regression with the loss of their big-time QB John Wolford. In fact, they announced just this week that they are starting a true freshman at the position. Sure, you could worry about that, but I'll site an experienced and dynamic receiving corps and that new starting quarterback, Sam Hartman, is playing above his years and can guide this offense. Clawson continues to build up athleticism on both sides of the ball and I fully expect another 7-8 win season in 2018.
MICHIGAN WOLVERINES
UNDER 9.5 WINS
You'll see a theme in these next four UNDER picks we are calling for. See if you can spot it. I'm sorry, but perpetually overrated Michigan will not get to ten regular season wins this year. Vegas set this line to take advantage of the die-hard UM fans who are blinded by the Maize and Blue colored glasses. The Wolverines won ten in their first two seasons under Harbaugh and fell to eight a year ago. The schedule is friendly early on after the week one showdown in South Bend with Notre Dame. They should handle Western Michigan, SMU, Nebraska, at Northwestern and Maryland. Then, come a gauntlet with Wisconsin, at Michigan State and Penn State. Then a couple wins against Rutgers and Indiana and the big one in Columbus against Ohio State. This prediction is based on an opening loss to Notre Dame. I see them splitting the other tough ones and that's a nine win season.
NEBRASKA CORNHUSKERS
OVER 6.5 WINS
Don't underestimate the job that Scott Frost did in Orlando with UCF. He literally took an 0-12 team and in two years delivered a National Championship. Okay, not officially, but even the fact that the argument could be made is just insane. Now, he comes home to Lincoln and takes over a Nebraska team that won four games a year ago. He will immediately take the talent present at Nebraska and make them a much better team immediately. While they aren't automatic, but he gets to get acclimated at the friendly confines of Memorial Stadium and could realistically be 3-0 after tilts with Akron, Colorado and Troy. They will lose at the Big House (or will they?). The could handle Purdue on homecoming and then have winnable games with Northwestern, Minnesota, Illinois and at Iowa. That's nine winnable games and Frost will get them over the hump. Whoever plays at quarterback will have the keys to an exciting scheme and system. Expect 7-8 wins and take that over.

TENNESSEE VOLUNTEERS
UNDER 6.0 WINS

Unlike the situation in Nebraska, Jeremy Pruitt is not Scott Frost and the Volunteers are more of the four-win team that they showed as a season ago. There are question marks across the board on both sides of the ball. Pruitt has a reputation of being difficult to work with and Tennessee fans, alumni and boosters are expecting a quick turn around. They get a couple of gimmies in East Tennessee State (FCS) and UTEP early on. They should handle Charlotte, who won a single game a year ago, but every other game will be a fight. For them to get to seven wins will be a stretch. Pruitt still gets a passing grade if they improve by one game to five wins this season, even six wins is a push currently. If you can find this at 6.5 anywhere - jump on it!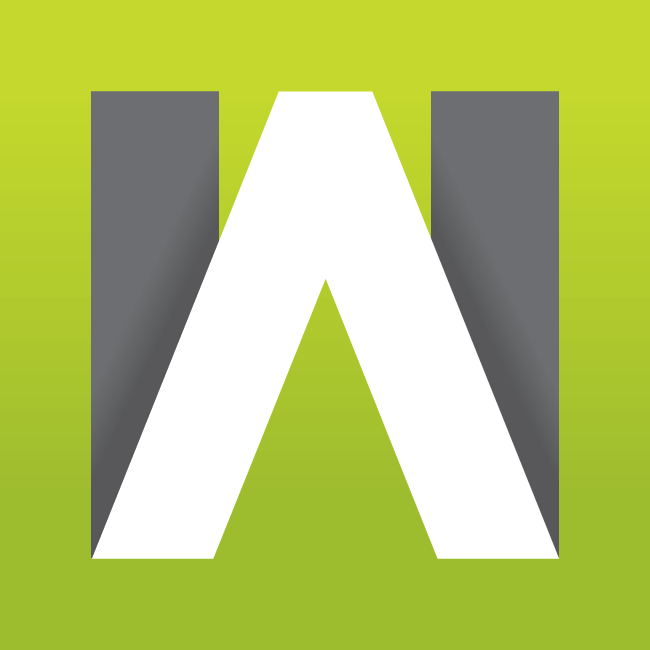 WAGERALARM.COM - Enjoy a FREE Preview of our Picks and Props. We are ramping Wager Alarm into 2019 to make sure it is your one-stop shop for sports wagering informtion. Learn, Bet, Win!