Free Preview: CFB PickBook Week 5
Mark Taylor takes you through the great slate of Saturday college football action and provides the top places to put your money. Friday Night special included.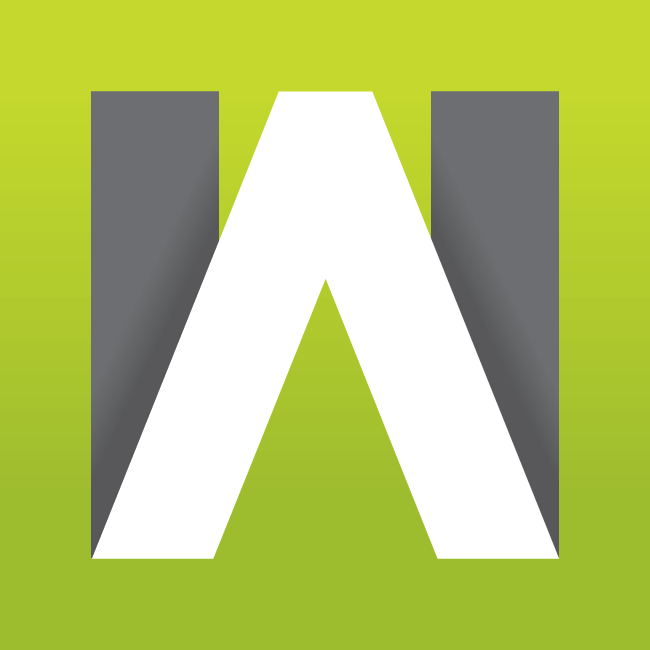 WAGERALARM.COM - Enjoy a FREE Preview of our Picks and Props. We are ramping Wager Alarm into 2019 to make sure it is your one-stop shop for sports wagering informtion. Learn, Bet, Win!
How is it week five already in the college football season? We've learned so much through the first four weeks - including there will just be some unthinkable upsets and inexplicable performances from this group of amateur athletes. We went 5-5-1 last week and added Minnesota to our list of "what the..." and rode another Buffalo Bulls easy victory. No Bulls this week as Vegas is eventually going to overcompensate...though, we wouldn't be mad at you for jumping on board again. The best news though is that UCF covered against FAU and I won one of those precious rounds of golf back from my boy Nick Dunning. Nothing like making wagers you don't have time to pay off! Here is a look at our top plays for Saturday (and a quick Friday Night pick at the end to fund that account for more play tomorrow)!
Oklahoma State (-17) at Kansas
After a two-game stretch the Jayhawks lost sight of who they really were and whooped up on both Central Michigan (31-7) and Rutgers (55-14). However, they went back to being themselves against a mediocre Baylor squad last week losing 26-7. That's almost as bad as what the Pokes endured against Texas Tech, getting dominated 41-17 at home. Here's what we know: both of those KU wins were against seemingly really bad teams. Oklahoma State was due for a clunker after an exhausting domination over the Murder Smurfs (Boise State) the week prior. I would be more worried about this line had the Cowboys not been put on alert last week by the Red Raiders - who, outside of their week one performance against Ole Miss have been really, really good. The mullet will be mad and his team will take it out on the poor Jayhawks in Lawrence.
Prediction: Oklahoma State 41, Kansas 14
Syracuse (+25.5) at Clemson

The money is all going to Clemson and that's scary. I liked this line at 22 when it opened. Don't forget that Syracuse beat the Tigers straight up last year. Clemson's defense struggles a bit more against mobile quarterbacks, who can still be a threat to throw the ball. Granted, Orange quarterback Eric Dungey doesn't have have weapons he once did in the receiving corps. Clemson is 1-8 in their last nine as a 20+ point favorite in ACC play and just don't seem to have that finishing punch to cover high spreads - even against teams they are clearly better than. The Syracuse defense is actually showing a pulse this year and while we have no doubt that Trevor Lawrence in the answer now and in the future to take the reins, this is his still his first career start.
Prediction: Clemson 31, Syracuse 16
Cincy / UConn OVER 58
Other than UTEP, the Huskies could be the worst team in the country and quite possibly the most inept defensive unit going in college football (including FCS). It's really not that close. Throw in a Cincy offense that seems to be finding an identity, it's not out of the question for the Bearcats to score this on their own. Throw in the fact that Connecticut's offense, led by scrambing quarterback David Pindell is just good enough - especially in garbage time - to throw up a number themselves. They've seen some decent competiiton with Boise State, UCF and Syracuse and while Cincinnati may have the better defense of the bunch, they really need only to chip in a couple of scores to make this fly by that total.
Prediction: Cincinnati 49, UConn 17
Tennessee / Georgia UNDER 53.0
Tennessee is really a bad football team in Jeremy Pruitt's "Year Zero" but they are improving on the defensive side of the ball. Really, though, how could they not? That said, the offensive side is another story. As much as the previous pick was about the terrible defense of UConn, this one is about the terrible offense of Tennessee. Throw in very good Bulldogs defense in Athens - the Vols won't score double-digits. Then, with the ground-control offense that UGA so often runs, this should stay under this number easily - sans any defensive / special teams scores or the return of a 19-year old Peyton Manning to lead the Tennessee offense.
Prediction: Georgia 31, Tennessee 9
Florida State (-6.5) at Louisville
This just in: Louisville is bad. This in three week ago: Florida State is bad. Update: Florida State may have figured something out against a not-so-bad G5 defense in Northern Illinois last week and they held the Huskies to six rushing yards. Throw in some uncertainty at the quarterback position for Bobby Petrino's squad (haven't written those words in quite some time) between Malik Cunningham and Jawon Pass, things could get ugly at Papa John's - oh, yeah - Cardinals Stadium on Saturday. What a difference a year makes in the magnitude of this game, huh? So, assuming FSU and Deondre Francois really did figure something out on offense and things remain going straight south for the home team, this follows that script and the Seminoles roll.
Prediction: Florida State 28, Louisville 14


Florida (+7) at Mississippi State
I am as big of a Joe Moorhead believer as exists. He is going to take what now-Florida head coach Dan Mullen built in Starkville and continue the upward trend. However, I do see them falling to 3-2 after this one. There are a few reasons for this.
1.) Mullen knows this opponent better than ANYBODY having recruited most of this roster.
2.) Florida's defense is healthy and active - forcing six Tennessee turnovers last week.
3.) That defense can key on an already struggling running game (like Kentucky did in a 28-7 domination last week) and force Nick Fitzgerald to beat them through the air - which he won't be able to do….And the Gators are getting a touchdown. This is going to be an SEC thriller and a must-watch.
Prediction: Florida 24, Mississippi State 23

Notre Dame (-5.5) vs. Stanford
In recent history the home teams have fared better, not just straight up, but against the spread as well. I don't see that changing much. Last year, it appeared the 9th ranked Irish were going to beat #20 Stanford until some late magic turned the tides. This Notre Dame team got some heat after struggling agianst Miami (OH) following a big opening week win over Michigan. They then snuck by a good Vanderbilt team and throttled a decent Wake Forest squad a week ago. The defense has been great all year (6th in Bill C's S&P+ rankings) but just needed the offense to catch up. Enter Ian Book, who took over for Brandon Wimbush and accounted for five touchdowns a week ago against a weak Wake defense. So, I'm not buying too much into that. Let's just assume that the trends continue and the Irish continue to slow down pre-season Heisman favorite Bryce Love and can find a way to keep J.J. Arcega-Whiteside covered up on the outside. That's when you get this score: Notre Dame 33, Stanford 21
Marshall (-4.5) at WKU
I'm an admitted Marshall honk. I believe in this squad and had them as a top play a week ago against a better-than-expected NC State team. They didn't cover, getting six points and that was disappointing. However, upon further review, they were down 30-20 and driving before their QB Isaiah Green threw a pick-six and ended that threat. A three point loss to Louisville looks okay on the surface, until you realize how porous the Cardinals are this year. Still, I don't love giving points on the road in conference play between schools who know each other relatively well - but, I'll make an exception.
Prediction: Marshall 35, WKU 17

Oregon / Cal UNDER 58.5
In the past, this total has pushed 80. Now, it's come way down as both offenses have regressed and the biggest reason for my optimism here is the early performance of the Cal defense. Sure, they've played a suspension-riddled UNC, BYU and FCS Idaho State so far, but Bill C's numbers (yes, I'm a disciple) has them at 5th in defensive S&P+. Add in an offense that is ranked 118th and you have the makings of an under. Oregon can score, but I see them being slowed down enough by this new fearsome Bears defense. Let's go under and avoid the defensive / special teams scores.
Prediction: Oregon 27, California 21
Friday Night Bonus:
Memphis -14 at Tulane
There is no reason to believe that the Green Wave keep this one close. Memphis has a lot of experience playing on weeknights and their offense is humming. The same cannot be said for Willie Fritz' and his spread option offense led by quarterback Jonathan Banks, who has just 45 rushing yards this year. The Tigers aren't completely inept on defense and did play Navy's triple-option offense earlier this year - in the driving rain no less. Even a week ago, when Georgia State was tied at 21 at Memphis, that game (and spread) was really never in doubt. Even if this one follows a similar script, Darrell Henderson and his ridiculous 12.2 yards per tote average and Brady White will literally run away with it.
Prediction: Memphis 45, Tulane 21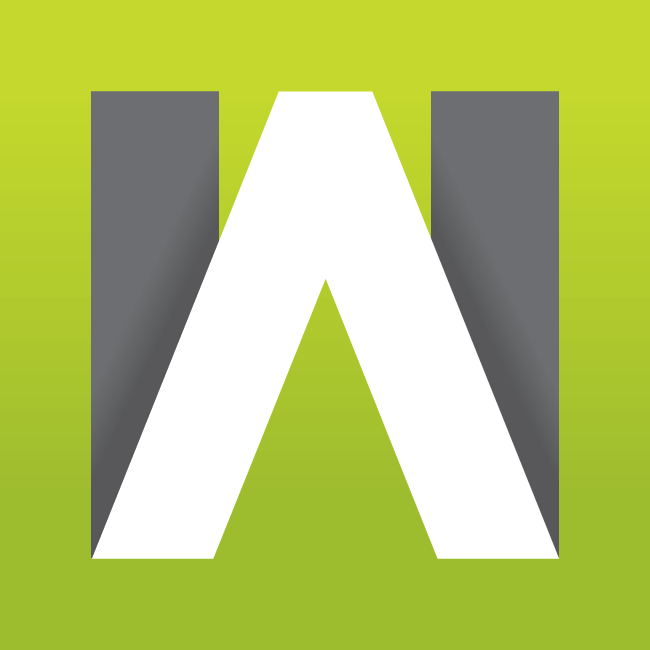 WAGERALARM.COM - Enjoy a FREE Preview of our Picks and Props. We are ramping Wager Alarm into 2019 to make sure it is your one-stop shop for sports wagering informtion. Learn, Bet, Win!