Free Preview: CFB PickBook: Week 9
Mark Taylor takes a close look at this important week in college football and preps you for finding the right places to win that money.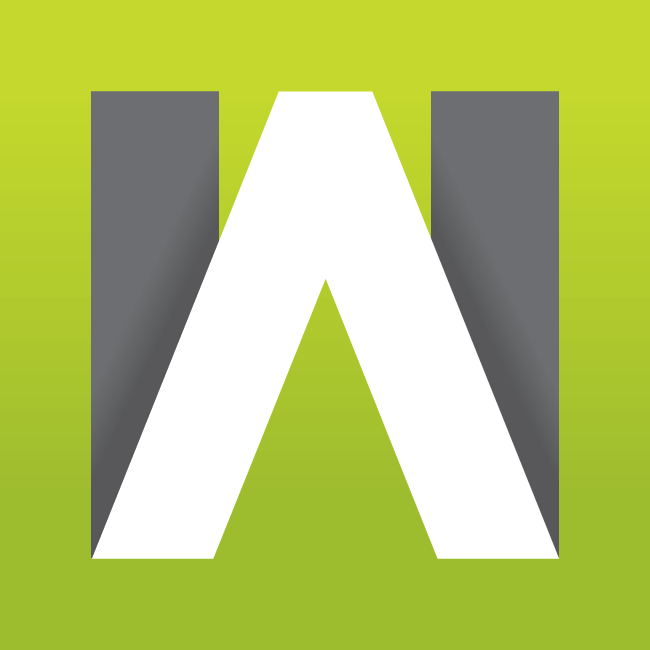 WAGERALARM.COM - Enjoy a FREE Preview of our Picks and Props. We are ramping Wager Alarm into 2019 to make sure it is your one-stop shop for sports wagering informtion. Learn, Bet, Win!
It's crunch time for a lot of college football teams and now that we have had a good look at just about every FBS team, it's time to really start honing in on the top plays and win some money. The problem: Vegas doesn't just let you ride on in and take money (have you seen that place?). The other problem: amatuer athletics lends itself to being, shall we say, volatile? Yeah, that's a good word for it. Sometimes things happen that make no sense. Like back in week four when Old Dominion, sitting at 0-3 heads to Blacksburg, VA and beats Virginia Tech despite being a 28-point dog. Or, what about the Tennessee Volunteers going into Auburn and winning straight up in week seven? Those are extreme examples, but the point remains, let's do all we can to identify the least volatile teams and get to around 55-58% for the season and we will we juuuuust fine. Also, let's have some fun with this.
Arkansas +1.5 vs. Vanderbilt
Wait. Vanderbilt is a road favorite in an SEC game? When is the last time that happened? Either way, we're jumping on the Razorbacks here as they are starting to figure some things out on the offensive side, catching up to a solid defense. After a wretched start to the season, including losses to Colorado State (which looks increasingly terrible) and getting blown out by North Texas, the now 3-5 Razorbacks and head coach Chad Morris took care of business against Tulsa last week with a 23-0 showing. Vandy is playing their third road game in four weeks and are coming off a hard-fought seven-point loss against a physical Kentucky squad. It doesn't really matter who starts at QB for the Hogs, as Connor Noland led the charge last week, but Ty Storey coming back from injury only makes this even more appealing. The Commodores have played a lot of close games but just can't seem to seal the deal - I don't expect it to happen in Fayetteville on Saturday.
Prediction: Arkansas 26, Vanderbilt 23
Houston -7.5 vs. South Florida
South Florida has to be the least impressive 7-0 team in history. I mean, they started strong but won the last two games against really poor opponents (Tulsa and UConn) by a combined nine points. The Bulls lean on the running game and Florida transfer Jordan Cronkrite has been brilliant at times this year. This prediction is not reliant on Houston's all-world defensive tackle Ed Oliver playing (he's questionable) but it certainly adds to the confidence. The Cougs can stop the run, more so than the pass and Bulls QB Blake Barnett has been good, not great this year (62% completions with 10 TD and 7 INT). Not sure he can handle the load if the Bulls offense is forced to be one-dimensional. The Cougars offense, behind QB D'Eriq King is something to behold. And, that USF defense has been increasingly suspect. There really is no stopping this train as they have scored in the 40's in six of seven games and tossed up a 70-spot on Texas Southern. Things come crashing down on the Bulls in this one.
Prediction: Houston 41, USF 24
Charlotte +7.5 vs. Southern Miss
This is an interesting matchup as both teams come in with solid defensive units and questions on offense. Charlotte is coming off a tough loss to MTSU, but are just one game removed from a dominating 40-14 win over Western Kentucky. The 49ers turned to Miami transfer Evan Shirreffs at quarterback and not much changed offensively. Though, the defense held the Middle Tennessee offense to a season-low 144 yards. That has been a trend for this defensive unit as they have held their last three (and 4 of 6 overall) opponents to a season-low yardage total (h/t Phil Steele). RB Benny LeMay may be the best offensive player on the field and now that Shirreff's has that start under his belt, he'll be better. This is in Charlotte and getting a touchdown and a hook, we're taking it.
Prediction: Southern Miss 21, Charlotte 20
Iowa at Penn State UNDER 52.5
This Hawkeye defense is legit and just hitting their stride. They shutout Maryland's decent offense last week and earlier this year held Iowa State to just three points. Sure, those were both home games, and that makes a difference. This one is in Happy Valley, but we believe in this defense to hold down one of the better offenses in the game. In addition, we are just as unenthused by the dink-and-dunk Iowa offense. Penn State's defense has underachieved, but held powerful Ohio State to 28 points. Iowa will try to control the game by running twice on first and second down a majority of the time. Oh, throw in a 100% chance of rain in State College, PA aaaaaand....
Prediction: Penn State 24, Iowa 21
UAB -16 at UTEP
UAB continues to be one of the best stories in college football. They had to start completely over and in two years have built back up to a winning squad, sitting at 6-1 and 4-0 in C-USA. UTEP is winless, though, they have been fighting hard and losing close games to some solid teams. The last three weeks they have lost at LA Tech, North Texas and at UTSA by a combined 19 points. Then again, they lost to FCS Northern Arizona by 20 back in week one. The Miners defense is respectable but the offense is putrid at best. Expect UAB to come in here with that defense and dominate from the get-go. Then, talented RB Spencer Brown will put the offense on his back as the UTEP defense is tired of being on the field and this Blazers team rolls on...
Prediction: UAB 35, UTEP 14
Duke -2.5 at Pittsburgh
This line is one that is very narrow-minded in my opinion. Everybody is worried after the egg the Blue Devils laid last week against Virginia - a very good Virginia team. And, Pittsburgh is coming off of an impressive win over volatile Syracuse and a solid showing against Notre Dame. Go back three weeks and this line would have been double digits. Let's not lose sight of the entire picture here. I don't love that PITT is coming off of a bye and have some time to rest/heal up, but it shouldn't matter. The Devils lost their top defensive player in that Virginia game and Ben Humphreys will be back and ready to go. Along with Joe Giles-Harris, this Duke defense will work to shut down the Panthers running game, led by Qadree Ollison and Darrin Hall. If they succeed, they will force QB Kenny Pickett to beat them through the air. We are not convinced he is ready for that, especially in expected wet conditions. Duke QB Daniel Jones returns to form and this team makes a strong ACC statement in Pittsburgh.
Prediction: Duke 35, Pittsburgh 21
Cincinnati -8.5 at SMU
The Bearcats are coming off a heartbreaking OT loss to Temple last week and need to find a way to bounce back as they travel to SMU. Let's not forget how good this team is across-the-board, but especially on defense. The Bearcats are ranked #5 in Phil Steele's ratings and are 24th in pass S&P+ and sixth in rush S&P+ on defense (thanks Bill_C). The Mustangs offense has been hot-and-cold all season but they have settled back on QB Ben Hicks and have been better. They have won three of four, beating Navy (by a point), FCS Houston Baptist and Tulane (by four) which creates a false sense of security. This team is really poor on defense, especially against the run and that's where the Bearcats shine. Behind RB Michael Warren III and QB Desmond Ridder, this rush offense is ranked 12th in the nation, while the 'Stangs sit in triple-digits against the run. This will be one-sided as the Bearcats are pissed off and will take it out on SMU.
Prediction: Cincinnati 34, SMU 10
UMass at UConn OVER 65.5
Two decent offenses and two really bad defenses. And when I say bad, I mean, really, really bad. In fact, if you combine their two total defensive rankings in the FBS currently, it would add up to 253. Both offensives have some life as well. UMass QB Andrew Ford and RB Marquis Young (expected back from injury) lead the way and WR Andy Isabella should be a finalist for the Biletnikoff Award for the nation's best receiver. He has 64 catches for 1,013 and eight touchdowns. That's a good full season. UConn has mobile quarterback David Pindell and a few other playmakers on offense and even though they have been a bit inconsistent, they have the potential to chip in for an over bet here. Caveat: Just as we used for a reason in favor of the under in the Penn State / Iowa game, there going to be a lot of rain in the Northeast on Saturday and East Hartford, CT is not going to be spared. The reason I'm not fretting it is simply because these teams can keep it on the ground and face such little resistance that it shouldn't matter. That weather has brought the total down from 70 to this 65.5. It still goes over.
Prediction: UMass 41, UConn 32


FRIDAY NIGHT SPECIAL:::::

Utah -10.5 at UCLA
UCLA has a pulse! After a dreadful 0-4 start to the season, the Bruins have managed two straight wins at Cal and against Arizona (by one point) the last two weeks. Their five losses are against quality foes, including Cincinnati, Fresno State, Oklahoma, Colorado and Washington. So, things are turning around, right? Well, they may have been - but they run into a really, really good and complete Utah team. These Utes, despites losses to Washington and Washington State, are downright nasty on defense (ranked 7th in the nation) and efficient on offense. With RB Zack Moss and QB Tyler Huntley, the "O" is in good hands. UCLA's defense is ranked in the triple-digits and their offense has started to come along as Chip Kelly becomes more familiar with his personnel. Again, though, Cal and Arizona aren't Utah on defense. They are more like Fresno State, the new G5 darling, who beat this Bruins squad handily 38-14. Expect a similar result in this one.
Prediction: Utah 34, UCLA 20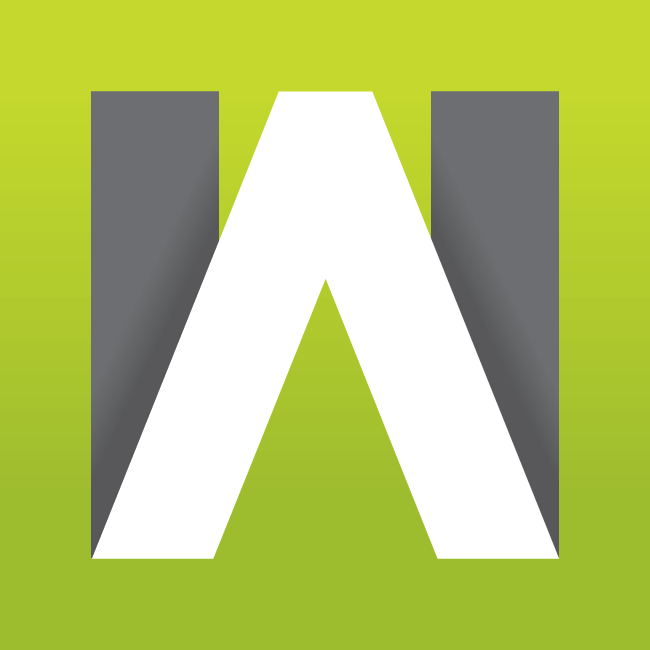 WAGERALARM.COM - Enjoy a FREE Preview of our Picks and Props. We are ramping Wager Alarm into 2019 to make sure it is your one-stop shop for sports wagering informtion. Learn, Bet, Win!