Wager Alarm MLB Best Bets - July 2
Dan Servodidio brings you his best bets for today's 15 game MLB slate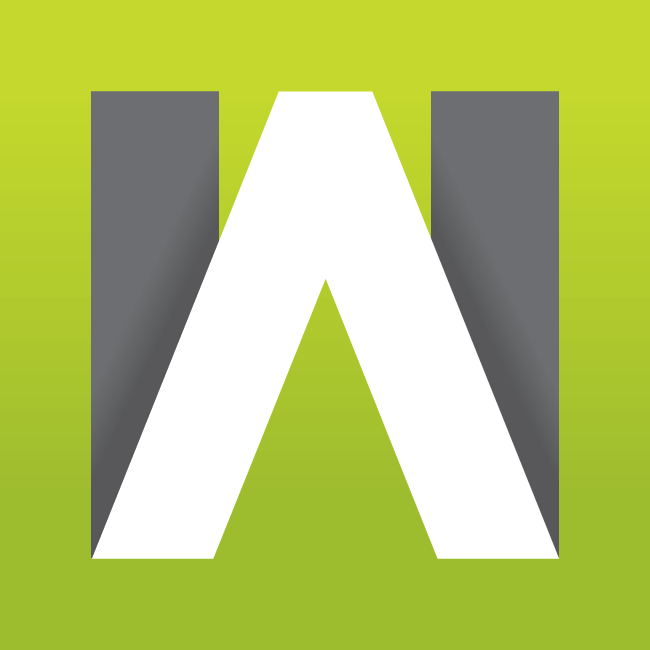 WAGERALARM.COM - Enjoy a FREE Preview of our Picks and Props. We are ramping Wager Alarm into 2019 to make sure it is your one-stop shop for sports wagering informtion. Learn, Bet, Win!
Welcome back to another edition of MLB Best Bets! Today, we're focusing on the Tuesday night of MLB action after going 1-1-1 with our picks yesterday. On this July 2nd slate, we have every team in action with 15 games on the schedule tonight. All lines, spreads and totals referenced here are taken from the Westgate SuperBook in Las Vegas unless otherwise stated.
Usually we like taking the over's, but tonight presents the unique opportunity to bet on some dominant pitching and hope for low-scoring totals. Also, we're going back to the well with the favorable lefty splits against the Giants. Finally, we included our Rangers-Angels bet from yesterday as the game was cancelled due to the passing of Los Angeles pitcher Tyler Skaggs. The game is expected to be played tonight, though, and it should be the same pitching matchup.
Now that we're into the month of July, pitching trends have become clearer as the larger sample size allows to have a better understanding of certain successes or failures from starters. On the other hand, though, more and more pitchers are being called up from the minors to make spot starts - making it tougher to bet against or for that player's team.
Here at Wager Alarm, we will break down a few of the day's MLB games and matchups to lay some money on as you build your sports betting portfolio. Let's take a closer look at some teams and matchups you can take advantage of today!

BEST BETS
UNDER 9 Total Runs -- Detroit Tigers at Chicago White Sox (8:10 pm ET)
We've picked on White Sox starter Reynaldo Lopez plenty of times this season, but tonight we're actually looking in the opposite direction - no matter how scary his 6.12 ERA may seem. Lopez has already put together a pair of solid outings against this Detroit offense - he's allowed only four runs (two earned) with an impressive 22:3 K:BB ratio in 12 total innings (two starts). Yes, the Chicago righty has been mostly bad in 2019 but he has the stuff to have good outings when the matchup leans in his favor - which is the case tonight as it was when he previously faced Detroit.
The Tigers offense is not very good against opposing right-handers. In fact, they have the league's highest K rate (26.3%) and the lowest wOBA and OPS when facing righties this season. It's no mystery, then, that Lopez was able to post good numbers in his two previous starts vs. Detroit. We'd be remiss if we didn't point out his poor stats at home (5.75 ERA, 1.53 WHIP) - and still, Lopez has looked like a totally different pitcher against easier competition.
So Lopez should be able to do his part - but what about on the other side of this matchup? Tigers' lefty Matt Boyd will toe the rubber as he tries to build his case to a potential trade suitor with the deadline looming. Boyd has struggled a bit of late, but he was pretty solid in his previous start against Chicago when he allowed two runs over six innings with nine strikeouts. The White Sox hitters are about middle-of-the-pack against opposing lefties, but their low walk rate and higher K rate than normal are concerning. Against left-handers in 2019, this offense is bottom five in the league in terms of drawing walks and strike out 25.1% of the time. Those numbers were on full display the last time Boyd faced them (9:1 K:BB ratio).
UNDER 9 Total Runs -- Miami Marlins at Washington Nationals (7:05 pm ET)
Another game that should be more low-scoring than most tonight is this matchup in Washington with two solid pitchers facing off. Patrick Corbin has been a beast at home and against the Marlins twice already this season while Zac Gallen will look to prove himself once more on the big-league level.
Nats' starter Corbin has earned the win in both his outings vs. the Marlins in 2019 with just one run allowed in 16 innings and an impressive 14:2 K:BB ratio. He should have no problem replicating those numbers today as the Miami offense is not very good against opposing lefties - they have the league's second-lowest OPS, wOBA and weighted runs created when facing left-handed pitching this season. Plus, Corbin has been dominant at home this year with a 2.17 ERA, 0.89 WHIP and .181 BAA in 49 ⅔ home innings.
On the other side, Miami rookie Zac Gallen will face the Nats for the second time in as many starts. He allowed three runs over five frames just last week vs. Washington but struck out eight and only allowed six baserunners. He may only have two MLB starts under his belt thus far but Gallen was a highly regarded prospect before his call-up and it's likely only a matter of time until he starts dominating at the major-league level.
QUICK HITTERS
San Diego Padres (-152) vs. San Francisco Giants -- 10:10 pm ET
Unfortunately taking the Padres last night did not pay off for us - but we're going back to well here because the stats are just too good to ignore. The Giants offense is not good against left-handed pitching this season with the league's worst OPS, wOBA and batting average against opposing southpaws. They knocked around Logan Allen yesterday but it's hard to envision that run-scoring outburst to be repeated tonight.
Padres' lefty Matt Strahm has been up-and-down this season and his 4.94 ERA is certainly worrisome - but he still has the stuff to take advantage in this matchup. On the other side, though, is the Giants' starter Tyler Beede - who did not had success in his previous outing against San Diego this year. Beede was lit up for four runs and five hits in just 4 ⅔ innings earlier this month. Plus, the righty owns an ugly 7.11 ERA in 25 ⅓ road innings in 2019 and has had trouble getting batters out in nearly every start.
Tampa Bay Rays (-290) vs. Baltimore Orioles -- 7:10 pm ET
Yes, this runline is massively in Tampa's favor but they really should not lose this game. The Orioles have called up Asher Wojciechowski from the minors to make his MLB debut after being acquired from the Indians on Monday. He's expected to only make this spot start to stretch out the rotation for John Means to be able to pitch in the All-Star Game. Wojciechowski has actually been decent in the minors this season but it's a lot to ask from a rookie to make his first big-league start in what will be his first action with his new club (in the majors or minors). Depending on how deep the right can go, Baltimore's poor bullpen will follow which favors the Rays as well.
Meanwhile, Charlie Morton will start for Tampa and he should have plenty of run support. However, he may not need much in that area because of how good he's been this season. Morton has a 2.43 ERA, 1.05 WHIP and .197 BAA with a crazy 120:34 K:BB ratio in his 100 innings in 2019. Although he's been better overall on the road, Morton still has a 3.21 ERA and 1.05 WHIP in 42 home innings. Plus, the Rays have won two of his last three home starts.
FROM YESTERDAY...
Texas Rangers (-139) vs. Los Angeles Angels -- 8:05 pm ET
(Odds via VegasInsider.com)
Considering the hot streak Rangers' starter Mike Minor is on with a ton of success at home this season, it's interesting to see Texas as small favorites and it gives us an opportunity to take advantage here.
Minor has earned the win in three straight outings and he's tossed a quality start in six of his last eight starts including each of the last four. Plus, the Rangers have won Minor's last five starts. He's gotten it done both at home and on the road but with tonight's game being in Texas, let's focus on his numbers in his home park. In eight home starts, Minor has a 2.03 ERA with a 56:16 K:BB ratio in 53 ⅓ innings. The lefty has already faced the Angels twice this season and he was dominant both times. In 15 total innings against LA, Minor has allowed just one run with an impressive 12:4 K:BB ratio.
Minor should do his part on the pitching side of things, but this bet will come down to the Rangers offense against Angels' starter Jose Suarez. The lefty is being called up from Triple-A to make tonight's start after already making four starts in June before his brief demotion. He failed to get past the sixth inning in any of those outings and allowed a total of 13 runs and 22 hits in his 21 innings. Three of those starts came on the road (like tonight) and although it is a smaller sample size, Suarez compiled a rough 6.06 ERA, 1.53 WHIP and .286 BAA in those 16 ⅓ road innings.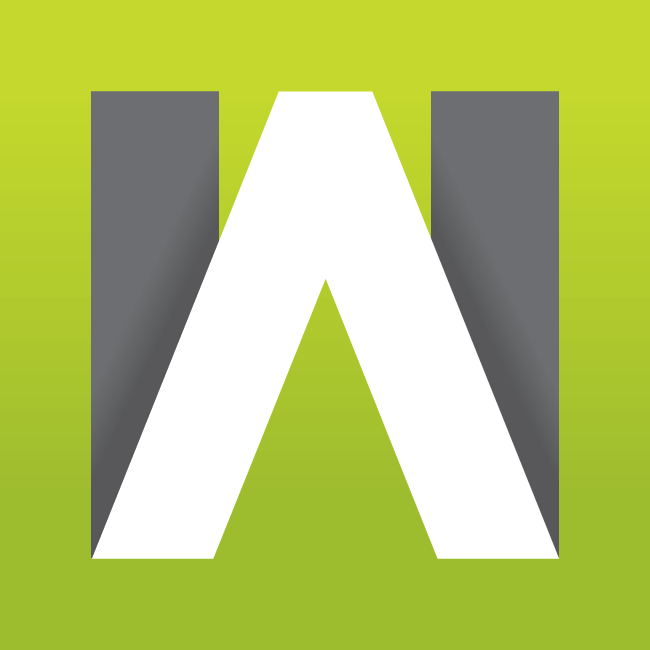 WAGERALARM.COM - Enjoy a FREE Preview of our Picks and Props. We are ramping Wager Alarm into 2019 to make sure it is your one-stop shop for sports wagering informtion. Learn, Bet, Win!