Wager Alarm NFL Best Bets: AFC South
Dan Servodidio brings you his Best Bets for the AFC South for the upcoming season.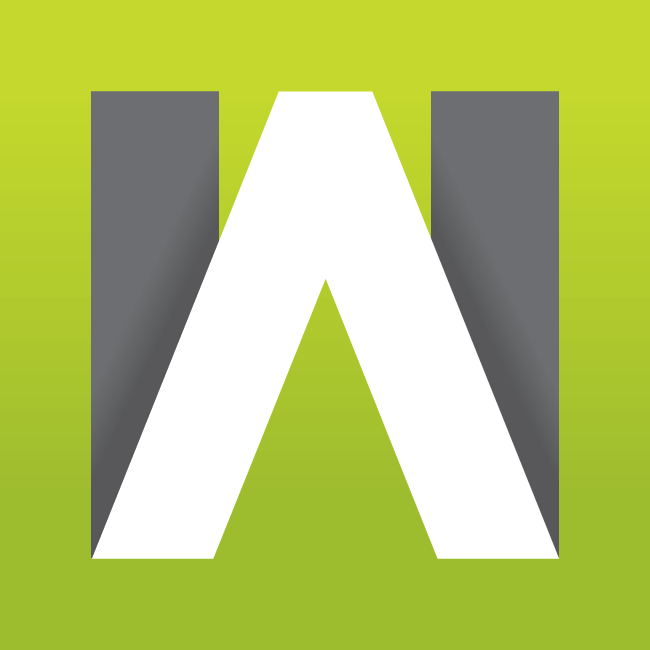 WAGERALARM.COM - Enjoy a FREE Preview of our Picks and Props. We are ramping Wager Alarm into 2019 to make sure it is your one-stop shop for sports wagering informtion. Learn, Bet, Win!
The 2019-20 NFL season gets underway in just a couple weeks as the Preseason finally kicked off and every team gets a fresh slate. After a long offseason of big-name players switching teams, new Super Bowl contenders receiving all sorts of hype and some key injuries shifting the landscape - it's time to turn our sports betting attention to how this upcoming NFL season might end up when it's all said and done.
Over the next couple weeks here at Wager Alarm, we will preview each of the eight NFL divisions from the betting perspective and point out which season-long bets from that division we should be focusing on. We'll cover everything from over/under win totals, odds to win the division and individual player honors. All odds referenced here are taken from Bovada's sportsbook at the time of this writing, but you can find similar listings on most major sportsbooks.
We continue our 2019-20 NFL season preview with the AFC South - which includes a ton of interesting storylines that will affect our picks. In case you tuned out of the NFL news cycle this summer, here's a quick refresher on the big headlines for these four teams.
The Houston Texans, the reigning division champs, bring back virtually the same squad from last year but add Duke Johnson to the backfield as a pass-catching threat. The Indianapolis Colts are dealing with a minor Andrew Luck injury during camp but their offense could be better with Devin Funchess and rookie Parris Campbell added in. The Jacksonville Jaguars bring in Nick Foles to be the quarterback and paired him with his old QB coach from Philadelphia. The Tennessee Titans are hoping for bigger and better things from Marcus Mariota and Derrick Henry as they continue to develop.
Now, let's take a closer look at five of the best bets for the AFC South this season!
AFC SOUTH BEST BETS
Derrick Henry (TEN) -- NFL Leader in Regular Season Rushing Yards (+1500)
Henry comes in tied for the third-shortest odds to lead the NFL in rushing yards and although that price may seem a bit rich - there are a few reasons that lead us to believe the bet could pay off by the season's end. The Titans running back is a very interesting case study right now because of his up-and-down start to his career. The former Heisman winner only rushed for 490 yards in his rookie year and followed that up with 744 yards in his sophomore season. Yet in 2018 - despite sharing a backfield with Dion Lewis - the big back ran for 1,059 yards including back-to-back weeks of 238 and 170 rushing yards in December. It was his late-season surge that helped him get over 1,000 because for much of the year, the Titans only gave him around 10 carries per game. Judging from how strong Henry finished last season, we should expect Tennessee to make him the workhorse back in 2019 where he gets 15-20 carries every week. Plus, Henry could see even more work running the ball considering the uncertainty the Titans have at quarterback with Marcus Mariota in a make-or-break year and Ryan Tannehill breathing down his neck. It's worth noting that Henry was sidelined for much of camp with a calf injury, but he's back healthy at practice now and he should be ready to go for Week 1.
J.J. Watt (HOU) -- NFL Leader in Regular Season Sacks (+550)
Remember when Watt was far-and-away the league's most ferocious pass-rusher? He led the league in total sacks back in 2012 (20.5 sacks) and 2015 (17.5) and was second in 2014 (20.5) - but a slew of injuries limited him for the 2016-17 seasons where he played in only eight total games. Yet, Watt was back to his old self last year when he racked up 16 sacks and finished second in the league behind Aaron Donald's 20.5. Many thought Watt's career was done a couple years ago but now he's back to full strength and has a real chance at leading the league in quarterback takedowns yet again. The Texans' defensive end sits second in Bovada's current odds listings behind Donald (+250) - although Watt will benefit from having a full healthy offseason after playing in all 16 games last year. Donald may have taken over the national crown for being the best pass-rusher, but we can't forget about Watt as he's still a handful for any offensive lineman or double team.
Rock Ya-Sin (IND) -- NFL Defensive Rookie of the Year (+4000)
Although the Colts' rookie corner isn't as well-known as many other defensive rookies around the league, he could wind up being one of the best players from the 2019 Draft once it's all said and done. Indianapolis took Ya-Sin with the 34th overall pick (2nd pick in the 2nd round) but he was actually only the second cornerback off the board after the Giants took DeAndre Baker four picks earlier. Ya-Sin is getting a ton of buzz from Colts camp this preseason and he's currently slotted in as the starting nickel corner for the Indy defense. He may not play on every down once the season starts but with how often current NFL offenses use 3-4 receivers on the field at a time, Ya-Sin may be asked to play much more than most defensive rookies this season. He'll be tasked with covering slot receivers at the nickel position, but that shouldn't be an issue for him considering he was one of college football's best shutdown corner last year at Temple. At these long odds - he's currently tied for 18th among rookie defenders to win the award - there's some good value for a guy who's already a starter for his team and is getting raving reports from Colts beat writers already.
Over 8 Wins -- Jacksonville Jaguars (+105)
Despite nearly making the Super Bowl two years ago, the Jaguars disappointed last season with a 5-11 record as Blake Bortles took a massive step back in his progression. In 2019, though, the Jaguars offense should be a lot better as they replace Bortles with Nick Foles and bring in John DeFilippo to run the offense. Jacksonville fans are hoping they get the version of Foles who led the Eagles to a championship two years ago and anchored Philadelphia's playoff team last season when Carson Wentz got hurt again. There's reason for optimism that Foles can continue his late-career surge because of DeFilippo's added presence. The new offensive coordinator was Foles' quarterbacks coach on Philly's title team and he should know the types of plays and offensive schemes that will make Foles comfortable in the pocket and help take the Jags' offense to a different level. Meanwhile, Jacksonville's defense still has the talent to get back to their league-leading unit from two years ago - and they bring in first-round pass-rusher Josh Allen to bring fresh legs to the outside.
Over 8.5 Wins -- Houston Texans (+130)
The Texans' win total seems a bit too low right from the first glance when you consider this team won the division last year with an 11-5 record in Deshaun Watson's first full season. Oddsmakers are likely accounting for the rest of the division to be more competitive in 2019, but getting to nine wins doesn't seem like too much to ask from Houston. The key here is how much better the Texans are with a healthy Watson and J.J. Watt. Two years ago, the Texans finished 4-12 because Watson's ACL tear ended his season early and Watt missed most of the year with injuries himself. However, both were back healthy last season and the offensive and defensive anchors significantly helped both sides of the ball. Plus, the Texans bulked up the offensive line this season to keep Watson cleaner in the pocket - which should help the overall efficiency of the offense and improve their scoring per game.
Houston Texans to Win AFC South (+285)
Vegas' division odds are interesting because they have the Colts as the favorites (-110) and all four teams with +650 odds or better. In most other NFL divisions, there are one or two squads with a lot longer odds to come out on top - but not the case for the AFC South, which oddsmakers see as being pretty close throughout the season. Still, though, it was the Texans who won the division and Houston brings back basically the same team from last year. The value is pretty appealing here for a reigning division champ - especially if you consider this a two-horse race between Houston and Indy, and the Colts may suffer from Andrew Luck's current injury.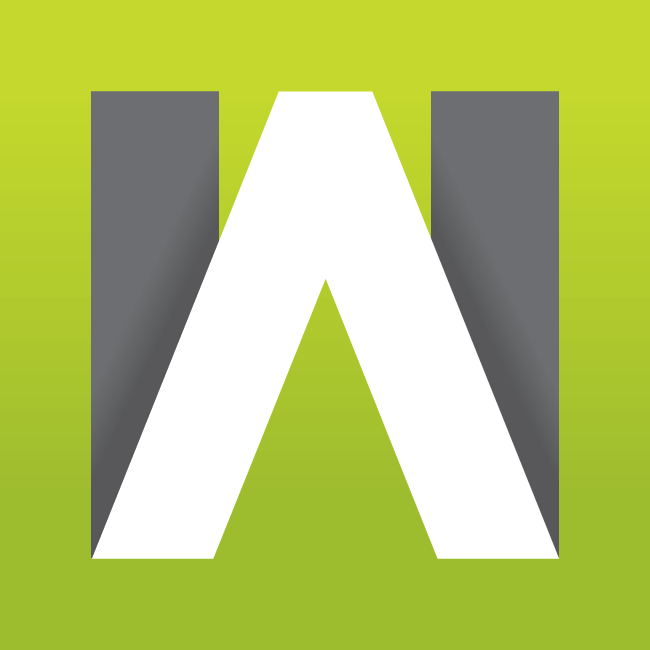 WAGERALARM.COM - Enjoy a FREE Preview of our Picks and Props. We are ramping Wager Alarm into 2019 to make sure it is your one-stop shop for sports wagering informtion. Learn, Bet, Win!