Wager Alarm 2019 CFB Bowl Game Picks
Dan Servodidio and Austyn Varney give you the best bet on every one of the 39 college football bowl games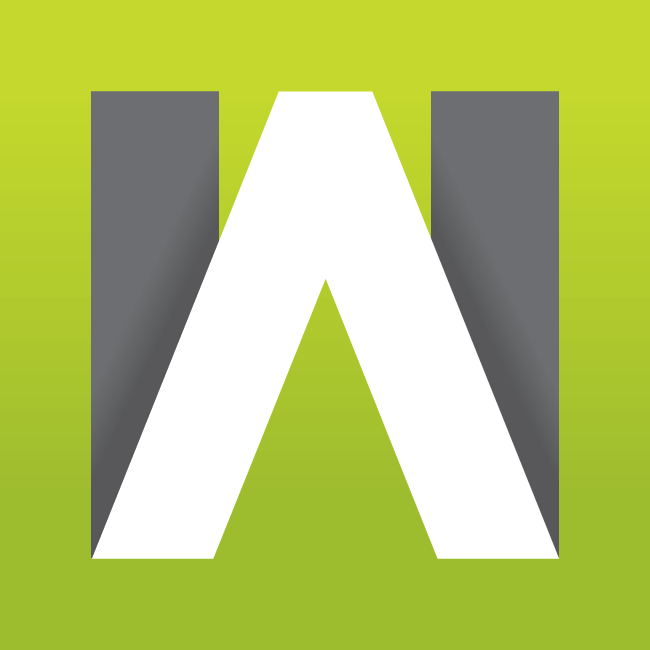 WAGERALARM.COM - Enjoy a FREE Preview of our Picks and Props. We are ramping Wager Alarm to make sure it is your one-stop shop for sports wagering information. Learn, Bet, Win!
Who's ready to go bowling? The 2019-20 college football bowl season is finally here and it's time to make picks against the spread for all your office pools, contests or individual bets! All spreads and odds referenced below are taken from the Westgate Superbook as of the evening of Thursday, Dec. 19. Enjoy as Austyn Varney and Dan Servodidio take you through all 39 bowls!
Buffalo (-6.5) vs. Charlotte
Bahamas Bowl – December 20, 2:00pm ET
We're expecting heavy winds here and it's dropped the total from 57 to 51.5. The Buffalo Bulls hold the advantage at the line of scrimmage, and have the experience advantage playing in a bowl game a season ago. The Charlotte 49ers snuck into their first bowl game of all time with five straight wins after starting the season 2-5. They played some of the weakest teams in the country, and the Buffalo Bulls will give them a wake-up call. I love taking the -6 and getting the Bulls under that football number. - AV
Utah State (-6.5) vs. Kent State
Frisco Bowl -- December 20, 7:30 pm ET
Utah State made national headlines this past week when starting quarterback Jordan Love, senior running back Gerold Bright, and a couple other teammates were cited for marijuana possession on-campus ahead of their bowl game. However, all of them are still expected to play vs. Kent State. Love, specifically, will make his final collegiate appearance as he's already announced his intentions to enter the NFL Draft. Let's take Utah State with the points and make "weed" puns from our collective couches as we hash out...I mean, cash out. – Servo
San Diego State (-3.5) vs. Central Michigan
New Mexico Bowl – December 21, 2:00pm ET
San Diego State has a terrible Bowl game history and they were stomped 27-0 by the Ohio Bobcats last year in a game that SDSU simply didn't show up. Central Michigan hasn't been much better, losing a bowl game for four straight years. The Aztecs are the better all-around team and they're going to win the battle at the line of scrimmage. The CMU Chippewas like to run the ball on offense with Jonathan Ward, but the Aztecs rank second in the country against the rush. They'll force CMU to throw the ball and this defense is great against the pass as well. I love SDSU to cover here and to put a nice beating on CMU. - AV
Georgia Southern (-4) vs. Liberty
Cure Bowl -- December 21, 2:30 pm ET
The triple-option offense in college football is always a headache for opposing defenses to prepare for during bowl season, and Georgia Southern could enjoy a field day on the ground here. Liberty's defensive struggles against the run do not bode well in this matchup, they allow 193 rushing yards per game while Georgia Southern averages 261 rushing yards on offense (the 8th-best mark in the country). The Eagles' unique offense also helped them upset previously undefeated Appalachian State earlier this season. Enjoy watching the triple-option offense cover the spread as you attack your belly with your own triple-option of couch snacks (wings, pizza and chips anyone?) – Servo
FAU (+3) vs. SMU
Boca Raton Bowl – December 21 at 3:30pm ET
SMU is getting most action on this game, but I love FAU to keep it close and possibly take the win. SMU is one of the worst teams in the country against the pass, allowing 32 points per game on 285 yards passing. The FAU Owls offense averages over 400 yards per game with Brian Robison quietly having a great season at quarterback. The FAU defense allows just 22 points per game and I expect SMU to struggle moving the ball with any consistency. Give me FAU +3 and try your best to find that extra half point if you can to make it 3.5. -AV
FIU (+2.5) vs. Arkansas State
Camellia Bowl – December 21, 5:30 pm ET
We promise, it's not a requirement to have to watch a game in order to bet on it, and this may be the one bowl matchup we wish didn't exist. Although FIU only won six games this year, the Panthers did just upset Miami (FL) in November to earn a bowl berth. Arkansas State, meanwhile, has one of the worst defenses in the country that allowed 469 total yards and 34.8 points per game during the regular season. If you want a reason to take the underdogs to cover for a non-football reason, here's something. This bowl is named after the Alabama state flower, camellia, and the "F" in FIU could mean "Flower" in an alternate universe. – Servo
Washington (-3.5) vs. Boise State
Las Vegas Bowl - December 21 at 7:30pm ET
Washington dominated Washington State in the Apple Cup, holding their elite offense to just 13 points while Washington scored 31. Both of these defenses give up just over 20 points per game, and both offenses average around 350 yards per game. Jacob Eason will be making his final start as a Huskie, and I like WSU to get through this Boise State defense by the time it's all said and done. Salvon Ahmed is a phenomenal running back and he complements Jacob Eason nicely. This is a game that's hard to pick with much confidence, but I lean Washington State to cover the 3.5 points. - AV
#20 Appalachian State (-16.5) vs. UAB
New Orleans Bowl -- December 21, 9:00 pm ET
While UAB is one of the better feel-good stories in college football, having made two straight bowl appearances after being reinstated as a program in 2017, the Blazers likely don't have a chance in this matchup. App State is a legit Top 25 team in the country with wins over two Power 5 opponents this season (North Carolina and South Carolina). Meanwhile, UAB is limping into this bowl appearance after losing the Conference-USA title game, 49-6. Take Appalachian State to cover the spread with ease. – Servo

Marshall (+17.5) vs. Central Florida (-17.5)
Gasparilla Bowl – December 23 at 2:30pm ET
Marshall has been 6-0 in bowl games since Head Coach Doc Holliday took over. UCF is the better team on paper here, but the Marshall Thundering Herd do sport a top-50 defense against both the run and pass, while Dillon Gabriel has shown growing pains at times this season. In every UCF loss, they lost the turnover battle. 17.5 points are way too many here for a Marshall team that has shown an ability to dominate when given the time to prepare. This UCF offense is less dangerous than years past and this spread doesn't indicate that. I love Marshall to keep this game close. - AV
Hawaii (+2) vs. BYU
Hawaii Bowl -- December 24, 8:00 pm ET
This game seems like a total toss-up, but I love what the bowl committee did with this matchup. For starters, Hawaii gets to play in their home stadium, where they went 6-2 during the regular season and are 4-4 all-time in the Hawaii Bowl. Then there's BYU, who have a ton of players who were either born in Hawaii or have family ties to the islands. It's a feel-good homecoming for both teams on Christmas Eve and should be an exciting game on the field. But Hawaii is an underdog on their home turf? Yeah, let's take the points. – Servo
Louisiana Tech (+6) vs. Miami
Independence Bowl – December 26 at 4:00pm ET
The Miami Hurricanes have had a down year and the last three games of the season were brutal, allowing 360 yards per game and 28 points. Louisiana Tech has won their last five bowl games while Miami has dropped eight of their last nine. The LA Tech Bulldogs rank 30th in the country on offense, averaging 445 yards per game and 34 points. The Hurricanes have the slightly better defense, but they've been tired down the stretch and I like LA Tech to win this game outright. +6 is an easy bet. - AV
Eastern Michigan (+11) vs. Pittsburgh
Quick Lane Bowl -- December 26, 8:00 pm ET
In some of these matchups, sometimes it simply comes down to which teams value a bowl win more. For Eastern Michigan, that's definitely the case as a postseason victory over an ACC program would mean a lot for them. This is only the third bowl appearance for the Eagles since they won the 1987 California Bowl, and it's their first ever bowl matchup against a Power 5 school. Plus, Eastern Michigan's campus is only a 40-minute drive away (in traffic) from Ford Field, the site of the Quick Lane Bowl. Pitt, meanwhile, has been playing close games all season long with all seven of their regular season wins coming by 10 points or less, including a 10-point win over Ohio and a three-point win over Delaware. Let's bank on the more motivated team to at least cover this double-digit spread. -- Servo
Temple (+4.5) vs. North Carolina
Military Bowl – December 27 at 12:00pm ET
This is one of the tougher games to call with two inconsistent teams that have shown flashes of being both great and terrible this season. For UNC, they lost by just one-point to Clemson, but also lost to Wake Forest, Pittsburgh, and Virginia Tech. For the Temple Owls, they have two ranked wins under their belt with victories over Maryland and Memphis. They also nearly took down the 19th-ranked Cincinnati Bearcats on the road, losing by just two points. These two offenses are similar, but Temple has a much better defense, and I expect them to slow down Sam Howell and the passing game. This isn't an easy game to project, but I like the Owls and think they have a solid shot at winning outright. - AV
Michigan State (-4.5) vs. Wake Forest
Pinstripe Bowl – December 27, 3:20 pm ET
A matchup between two programs that vastly underwhelmed this season? How many millions would it cost for new Yankees' pitcher Gerrit Cole to suit up and throw a few passes in this bowl game hosted in Yankee Stadium? Both teams could use him, that's for sure. Wake Forest is limping to the finish line after starting out 7-1, losing star wide receiver Sage Surratt to a season-ending injury and taking losses in three of its last four to end the season. Plus, the Demon Deacons' dual-threat quarterback Jamie Newman is questionable to play after he got hurt in the season finale vs. Syracuse. Although it lost to Ohio State, Wisconsin, Penn State and Michigan this year, Michigan State's defense is still very strong and with enough prep and rest time the unit should shut down Wake's struggling offense. -- Servo
Oklahoma State (+7) vs. Texas A&M
Texas Bowl – December 27 at 6:45pm ET
We'll heat up an old Big 12 rivalry that died when Texas A&M left the conference. This game comes off to me as a pick 'em and there's no way the Aggies should be getting seven points. Both offenses are very similar, with Oklahoma State averaging 80 more yards and 3.4 points than A&M. With Justin Maduduike, Texas A&M's best defensive lineman, sitting out to prep for the NFL draft, I expect Chuba Hubbard and the OK State running game to have success early and often. The Aggies will respond plenty against the Cowboys average at best defense, but I don't think this game is anything but a toss-up. - AV
#22 USC (+2) vs. #16 Iowa
Holiday Bowl -- December 27, 8:00pm ET
While Iowa is always a tough opponent in bowl games because of their slower offensive tempo and physical defense, USC should still be up for the challenge and could even win this one outright. The Trojans' offense, led by freshman quarterback Kedon Slovis, can light up the scoreboard and they might set a pace that's a little too much for the Hawkeyes to keep up. Plus, Slovis will have his top receiving target at his disposal as USC senior wideout Michael Pittman Jr. announced that he will play in this bowl game before heading off to the NFL. Take USC to cover as underdogs as they play just a few hours away from their campus in this San Diego stadium. – Servo
Air Force (-3) vs. Washington State
Cheez-It Bowl – December 27 at 10:15pm ET
There's always a clear advantage when you have a full month to prepare for a triple-option team, but I'm not too sure the Cougars have the personnel to even man an accurate practice team. The same goes for Air Force, who doesn't have an air-raid quarterback on the squad to practice against. These teams will be figuring each other out early, and I like the Air Force Falcons to take it to Washington State on defense. They're simply not built to slow down a triple-option offense that has shown a real ability to throw the ball. Air Force is extremely underrated in all facets and I can see them putting up a big performance against Washington State. I'll take them and give the points. - AV
#15 Notre Dame (-3.5) vs. Iowa State
Camping World Bowl -- December 28, 12:00 pm ET
Some people may think Notre Dame won't be motivated to win this bowl game because they missed out on the Playoff and this matchup vs. Iowa State happens to be on the same day as those semifinals. That's all a bunch of smoke though, because the Fighting Irish are still a very good team and a lot better than their Big 12 opponent here. Over their final four games, Notre Dame outscored teams by an average of 29.3 points (against Duke, Navy, Boston College and Stanford). Numbers aside, the Pope will surely smite you if you don't back the Catholics. -- Servo
#10 Penn State (-6.5) vs. #17 Memphis
Cotton Bowl -- December 28, 12:00 pm ET
No matter how good you think a Group of Five team is, we always have to question their level of competition. That's the case for Memphis, who played just one Power 5 team this year (a 15-10 win over Ole Miss in the season opener). Meanwhile, Penn State has had the much tougher schedule this season and their only two losses came against two very good teams on the road (at Ohio State and at Minnesota). Plus, Memphis will be playing without its former head coach Mike Norvell, who will skip this game after agreeing to join Florida State. This leaves the Tigers' offense without its normal play-caller as neither interim head coach Ryan Silverfield or offensive coordinator Kevin Johns called plays this season. It's a bowl game tradition, bet against the team that just had their head coach bail on them! -- Servo
#4 Oklahoma (+13.5) vs. #1 LSU
Peach Bowl -- December 28, 4:00 pm ET (CFP Semifinal)
This is the first of the CFP semifinal matchups and it should feature a ton of offense on both sides of the ball. LSU's high-scoring offense, led by Heisman-winner Joe Burrow, will surely light up the scoreboard against a porous Oklahoma defense, especially with Sooners' starting defensive end Ronnie Perkins recently suspended for this game. Oklahoma, though, also has a high-powered offense that can keep pace with Burrow and company. Jalen Hurts, a Heisman candidate himself, should be able to keep this one within two touchdowns by the final whistle because the Tigers' defense hasn't been that strong this year either. We're not saying Oklahoma wins, but they'll cover the spread. Either way, I'd suggest taking the over as well. -- Servo
#2 Ohio State (+2) vs. #3 Clemson
Fiesta Bowl – December 28 at 8:00pm ET (CFP Semifinal)
This semi final match-up is going to be a tremendous game. The majority of the action is coming in on Clemson (61%) and you can expect that trend to continue. Ohio State showed vulnerability against Wisconsin, but that doesn't bother me any more than Clemson almost losing to North Carolina. I like the Ohio State defense to give Clemson issues and I'm not comfortable saying the opposite. Fields hasn't been figured out yet and this Clemson defense isn't as impressive as past seasons. This game can obviously go either way with two of the best teams in the country led by two elite coaching staffs. I lean Ohio State as they have a slightly better O-Line and two defensive playmakers. I'll take Ohio State +2. - AV
Western Kentucky (-3) vs. Western Michigan
First Responder Bowl – December 30 at 12:30pm ET
I love Western Kentucky in this game. They are the far better team in the trenches and have a solid defense to lean on. Antwon Kincade and DeAngelo Malone are two NFL prospects that are going to stand out in this game and terrorize WMU. Both of these teams roll out subpar offenses, with WMU looking elite because of an easy schedule. I love the Hilltoppers to win by 10 or more points and this is one of my favorites games overall to bet. – AV
Cal (-7) vs. Illinois
Redbox Bowl – December 30 at 4:00pm ET
I'm leaning Cal here, but it would have been nice to have that 6.5 spread that the game opened at stick. Both of these defenses stink, with the slight advantage going to Cal as they can get to the QB. Christopher Brown Jr. should run all over this Illinois defense that's allowed 200 yards per game to running backs. He's been up and down this year, but Cal will undoubtedly lean on Brandon Peters. He will likely return, but he'll be trying to stay off his back all game long. Cal -7 is the bet here. - AV
Louisville (+4) vs. Mississippi State
Music City Bowl -- December 30, 4:00 pm ET
Nashville has become the new, hip spot for all the millennials these days, and we'll see if any players in this game end up bar-hopping down Broadway the night before this bowl matchup. As for the game itself, Louisville has been the more impressive team all season long. Mississippi State beat just one SEC opponent with a winning record this year and lost its only non-conference matchup against a Power 5 program (Kansas State). Louisville has plenty of young playmakers on offense who will want a bowl victory under the belt heading into next season. The Cardinals will be the team that stays out of trouble in the Music City nightlife and covers this spread. – Servo
Florida (-14.5) vs. Virginia
Orange Bowl – December 30 at 8:00pm ET
This will essentially be a home game for Florida, and this defense ranked fourth in the nation at home, and fifth in points allowed. Virginia has a dangerous quarterback in Bryce Perkins, but that's about it. They struggle to run the ball and even Perkins struggles at times passing. The Virginia defense is susceptible, allowing 27 yards per game to a very weak schedule. The Florida offense is nothing to write home about, but they'll score 28+ against this Virginia defense and I don't expect the Cavaliers to score much at all. UF is the pick. - AV
Virginia Tech (-3) vs. Kentucky
Belk Bowl – December 31 at 12:00pm ET
I see this game going one of two ways. If Kentucky plays the same offense they have since Bowden Jr. got the starting gig, Virginia Tech will be ready for it. UK is a one-dimensional team and you always get a huge advantage in prep time when you are balanced and hard to prep for. If Kentucky comes out throwing more than what's expected, there's upside for Kentucky to win this game. I lean on the coaching staff trying to run over and over and the Hokies will take the win here. I'm not all that confident in this bet as I think this one comes down to coaching. - AV
Florida State (+4.5) vs. Arizona State
Sun Bowl -- December 31, 2:00 pm ET
This game could've featured so much NFL-ready talent on both offenses, but unfortunately we won't have that luxury. Arizona State's best wide receiver, Brandon Aiyuk, and bell-cow back, Eno Benjamin, will both sit out to prep for the Draft. On the other side, Florida State's workhorse rusher Cam Akers will also skip the bowl. Losing Akers is definitely a big loss for the Seminoles, but the Sun Devils will be in a bigger hole offensively. Freshman quarterback Jayden Daniels will essentially have to do it all himself as he plays without his top receiving target in Aiyuk and his backfield mate in Benjamin. Daniels excelled at running the ball this season while defenses keyed on stopping Benjamin, but now the FSU defense doesn't have to gameplan as hard for the formerly multi-faceted ASU attack. Sun Devils' head coach Herm Edwards won't have a pump-up speech that will help his team out this time. Florida State will come ready to PLAY TO WIN THE GAME! -- Servo
Kansas State (+2.5) vs. #23 Navy
Liberty Bowl -- December 31, 3:45 pm ET
This matchup features the rare instance of one team that will have two extra weeks between games than the other. Of course, Navy just played Army in their rivalry game and ended up on the winning side with a 31-7 win. Kansas State, though, has not played since Nov. 30th when they beat Iowa State at home in their regular season finale. Normally we would say Navy's triple-option rushing offense would be nearly impossible to successfully game-plan against on a regular week, but the long layoff should give K-State's defense more than enough time to prepare. Plus, the Wildcats have been practicing against a running quarterback all year in Skylar Thompson, which should have them ready to face the Midshipmen's signal-caller Malcolm Perry. If you needed another piece of evidence, it's worth noting that Navy only faced one Power 5 team all season and it was not competitive, Notre Dame beat them 52-20. -- Servo
Texas (+7) vs. #11 Utah
Alamo Bowl -- December 31, 7:30 pm ET
Everyone and their mother trolled the Utes after they blew any shot at a Playoff berth following their blowout loss to Oregon in the Pac-12 title game. Maybe Utah was just a little bit overrated? Meanwhile, Texas' porous defense could be re-energized after the school fired its defensive coordinator after the final regular season game. The Longhorns allowed 297 passing yards per game this year (the 3rd-most in the country), but Utah is a run-heavy offense that doesn't pass much. Plus, Utah's secondary will have a slew of new faces with cornerback Jaylon Johnson skipping the game to prepare for the NFL Draft and All-Pac-12 free safety Julian Blackmon and his backup R.J. Hubert both out after suffering injuries vs. Oregon. Expect the Texas defense to bounce back and keep this one close now that their Defensive Coordinator isn't there to tell them the wrong schemes, and Longhorns' quarterback Sam Ehlinger should have a field day against a patchwork Utes' secondary. – Servo
Michigan (+7) vs. Alabama
Citrus Bowl – January 1 at 1:00pm ET
This is an extremely hard game to predict. Motivation is always a big factor in bowl games and this is the first time since the playoffs were introduced that the Alabama Crimson Tide are not in a semifinal playoff. If Alabama plays at full strength, Michigan is going to be blown out. What I expect to happen is more and more Alabama players sit out as we get closer to the game and 'Bama is left with a patchwork starting lineup and a team that doesn't care much. You know the guys on Michigan want nothing more than to beat Alabama, so I don't question their motivation. I'll lean Michigan +7, but there's still a chance Alabama takes this game seriously and blows the Wolverines out of the water. If your bowl pool doesn't lock until game start, wait on this one until we know how many Alabama players are sitting. - AV
#12 Auburn (-7.5) vs. #18 Minnesota
Outback Bowl -- January 1, 1:00 pm ET
When Minnesota remained undefeated deep into the regular season, did anyone really think they could hang with the top-tier programs in the country? We already have our answer after the Golden Gophers lost to Iowa and Wisconsin in two of their final three games to end the year. Auburn, although they missed out on the Playoff, are honestly in totally different class than their Big Ten opponents. The Tigers ended the season on a high note with a 48-45 victory over Alabama in the Iron Bowl, shattering the Crimson Tide's hopes at a national title run. Auburn's NFL-bound defensive tackle Marlon Davidson put it best when he asked why he was playing in the bowl game despite being a top draft prospect: "Just ending it the right way. You do not want to lose to a team that's not in your league - at all." Agreed, take the Tigers to cover. -- Servo
#8 Wisconsin (-2.5) vs. #6 Oregon
Rose Bowl – January 1, 5:00 pm ET
Although these schools barely missed out on the Playoff, the Badgers and Ducks both ended the season on high notes and it'll make for a very entertaining Rose Bowl matchup on New Year's Day. Oregon ended Utah's hopes at a CFP berth with their dominating Pac-12 title game victory. Wisconsin, meanwhile, finished the season with a road win at Minnesota before giving Ohio State a legit scare in the Big Ten title game. This one will ultimately come down to which NFL prospect has the better game. Oregon's quarterback Justin Herbert will look to go out with a bang before he enters the NFL Draft while Wisconsin's workhorse back, Jonathan Taylor, will try to end his impressive collegiate career on a high note. We're backing the physicality and game-controlling tempo of the Badgers. – Servo
Baylor (+7.5) vs. Georgia
Sugar Bowl – January 1 at 8:45pm ET
Georgia was demolished by LSU, so it's hard to say they were that close to making the playoffs. Still, a win last week and we're talking about Georgia in the Fiesta Bowl. I don't think they come out all that motivated here and for Baylor, this is all they could ask for. After beating Utah, they've been given a formidable opponent in the Bulldogs. I may look like a fool here after the SEC stomps on Baylor, but I suspect some Georgia Bulldogs to sit out and for the rest of the team to struggle with motivation. They went from hoping for a championship to playing a team that was ranked 12th last week. I like Baylor and I think they have a solid shot at the upset. - AV
Cincinnati (-7) vs. Boston College
Birmingham Bowl – January 2 at 3:00pm ET
Cincinnati is the seven-point favorite here as the more well-rounded squad. For BC, the big news is the career of A.J. Dillon being over. He's elected to sit out to prepare for the NFL draft and David Bailey will take over. I don't expect a huge difference between the two as David Bailey runs with a similar style and had amazing success backing up Dillon. For Cincinnati, Desmond Ridder returned last game and the Bearcats looked a lot better in their second loss to Memphis. In this game, I expect Cincinnati to stack the box and force BC to throw. They can't very well, and it should lead to some short fields for the Bearcats. Seven points may seem like a lot, but it's not for a Boston College team that has to be ahead to play their ideal style. - AV
Tennessee (-1.5) vs. Indiana
Gator Bowl -- January 2, 7:00 pm ET
The Vols' season began on a sour note after they lost home games to Georgia State and BYU in the first two weeks. However, Tennessee then ended the year hot, winning their final five games, including four against SEC opponents. Indiana may be the better team on paper, but it was clear that Tennessee got better as the season progressed. They have so much young talent on both sides of the ball and maybe all they needed was more game experience and practice time to get on the same page. Plus, it's always a smart strategy to bet on SEC teams in bowl matchups against middle-tier programs from other Power 5 conferences. – Servo
Ohio (-7.5) vs. Nevada
Idaho Potato Bowl – January 3 at 3:30pm ET
The Ohio Bobcats are led by Nathan Rourke, who does it all for this team. He threw for 2,676 yards and 20 touchdowns on top of 780 rushing yards and another 12 touchdowns. Nevada doesn't have much of an identity and they were blown out by Hawaii, Utah State, and Wyoming this season. I put Ohio in a similar standing as those teams and they should take care of business. Nevada isn't just a bad offense, they allow 30 points per game on defense as well. Ohio is one of my favorite overall picks on the schedule. - AV
Southern Miss (+7) vs. Tulane
Armed Forces Bowl -- January 4, 11:30 am ET
At this point, we may be all bowl-gamed out for the year and you'll need more than the Armed Forces to get me out of bed at 11:30 am ET to watch this matchup. I'm out of reasonable analysis so we're taking Southern Miss because of one simple reason: Frank Gore Jr. just signed on to play for the Golden Eagles next season. Yep, that's the son of a future NFL Hall of Famer and let's hope the program is as exciting as I am to cover the spread as underdogs here.-Servo
Louisiana-Lafayette (-13.5) vs. Miami-Ohio
LendingTree Bowl – January 6 at 7:30pm ET
Louisiana-Lafayette is a heavy favorite here and rightfully so. They average 38.8 points per game to just 24.7 for Miami-OH. They do so on 503 yards per game, which ranks 11th in the country. The Miami-OH RedHawks don't have a good defense either, allowing over 30 points a game during the regular season. I look for the Ragin Cajuns to put a whipping on Miami-Ohio and I like the spread a ton under 14. - AV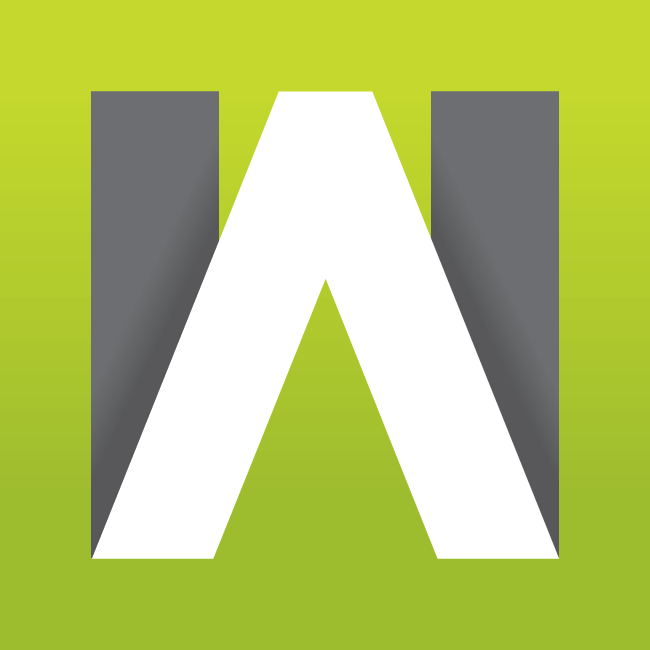 WAGERALARM.COM - Enjoy a FREE Preview of our Picks and Props. We are ramping Wager Alarm to make sure it is your one-stop shop for sports wagering information. Learn, Bet, Win!